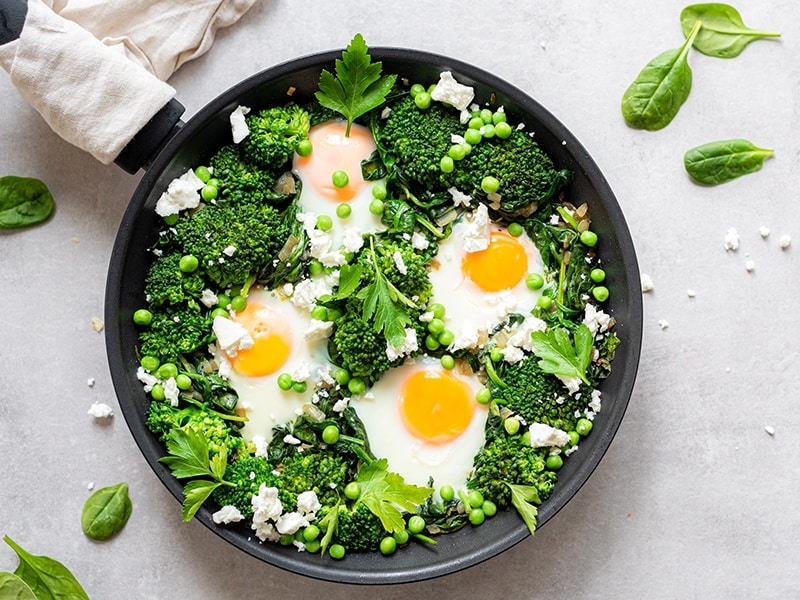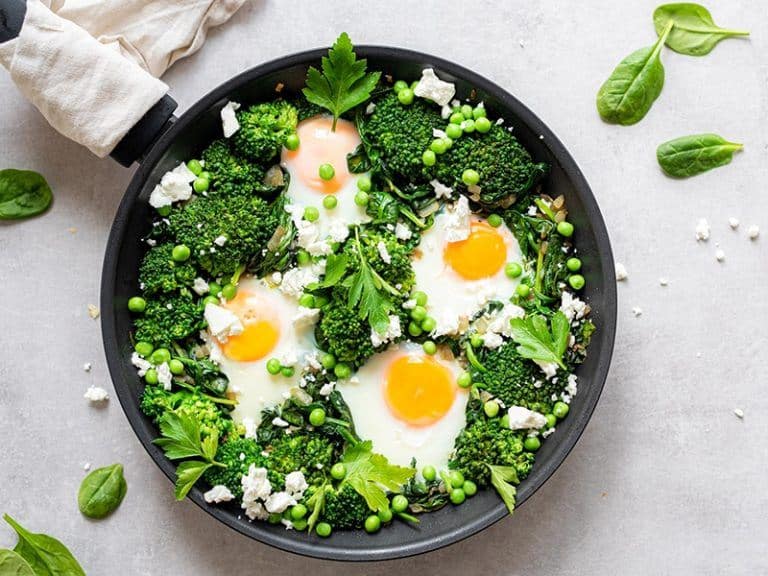 For 2 people:
200 g Spinach
50 g Peas (frozen)
1 Broccoli
1 Onion
1 Clove of garlic
4 Eggs (medium)
3 Tsp Spice Blend – Shakshuka
oil
Salt, to taste
Crumbled feta, for garnish
A handful of fresh parsley, for garnish
Cut the broccoli into small florets. Chop the onion and finely chop the garlic.
Bring a pan of water with a pinch of salt to the boil and cook the broccoli florets al dente for about 5 minutes. Cook the peas for the last minute
Take a large frying pan, fry the onion and garlic in a little oil for a few minutes.
Add the spinach little by little. When the spinach has shrunk, season the spinach with the Spice Blend for Vega – Shakshuka. Add the cooked broccoli and peas to the spinach.
Make 4 wells in the vegetables for the eggs. Tap an egg into a cup and pour the egg into a well. Repeat this with the remaining 3 eggs. Close the pan with a lid and serve when the eggs are cooked.
Garnish with fresh parsley and feta to taste.
Variation Tip:
You can add or replace any green vegetables in this shakshuka. Cubed courgette, green beans or asparagus is delicious.