Vegetarian Risotto with Spring Vegetables and Goat Cheese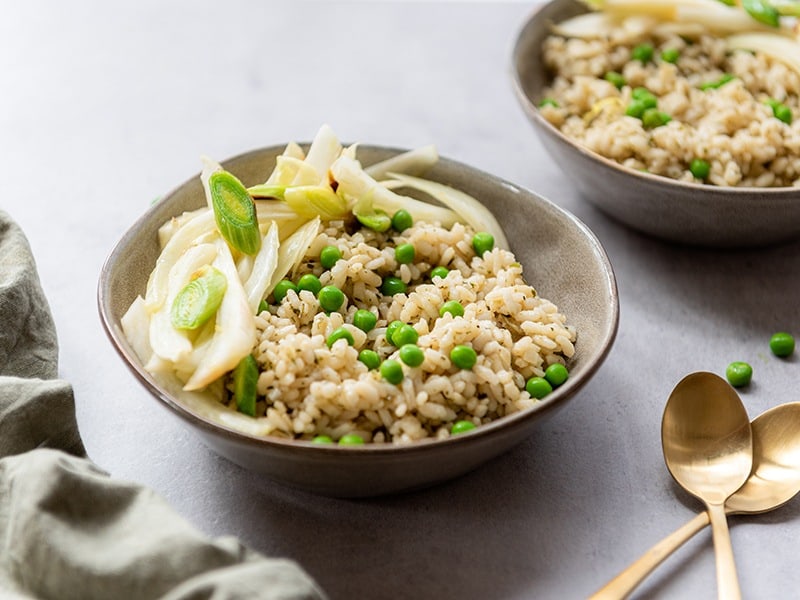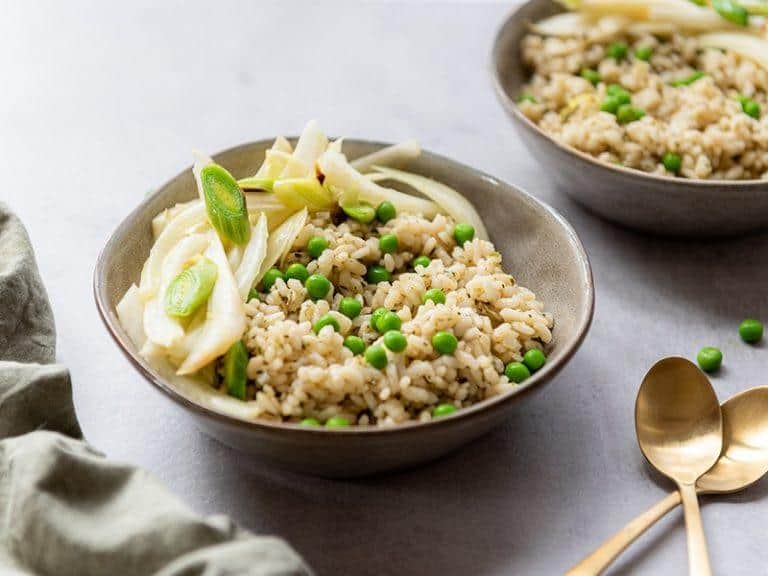 150 g Risotto rice
4 Tbsp olive oil
100 g Frozen peas
4 Tsp Spice Blend – Spring Risotto – 500 ml water
1 Leek
1 Shallot
1 Fennel
100 g Grated cheese
70 g Soft goat cheese or ricotta
Chop the shallot. Cut the leek and fennel into strips. Heat a pan with oil and fry the leek and fennel for about 5 minutes. Lower the heat. Add the frozen peas and heat for about 2 minutes. Set this aside.
Mix 500 ml of boiling water with the Spice Blend- Spring Risotto and make a stock.
Heat a pan with oil and fry the shallot. Reduce heat and add the risotto rice to the onion. Cook this for about 3 minutes. Add 1/3 of the stock and stir well until it is almost completely absorbed by the rice. Repeat this two more times until the rice is cooked.
Turn off the heat. Add the fried leek and fennel and the grated cheese and goat cheese or ricotta to the risotto while stirring.