Mac & Cheese with Pumpkin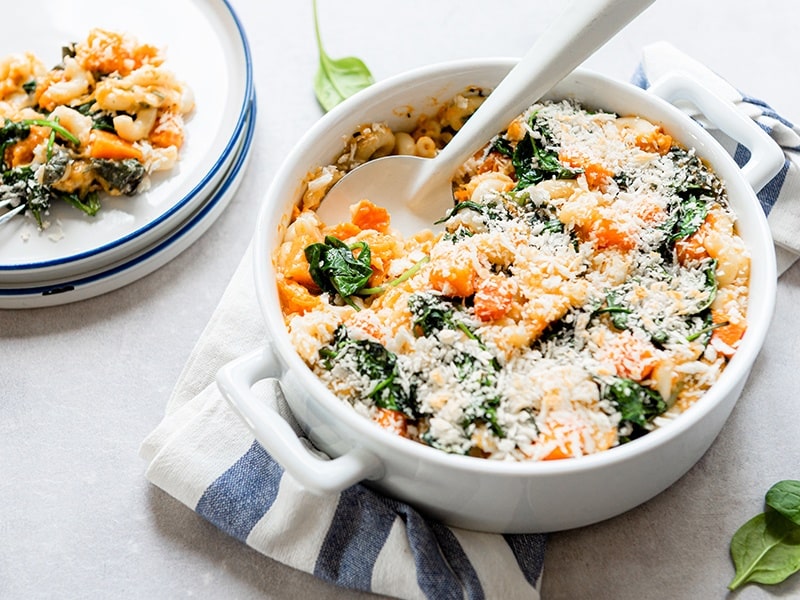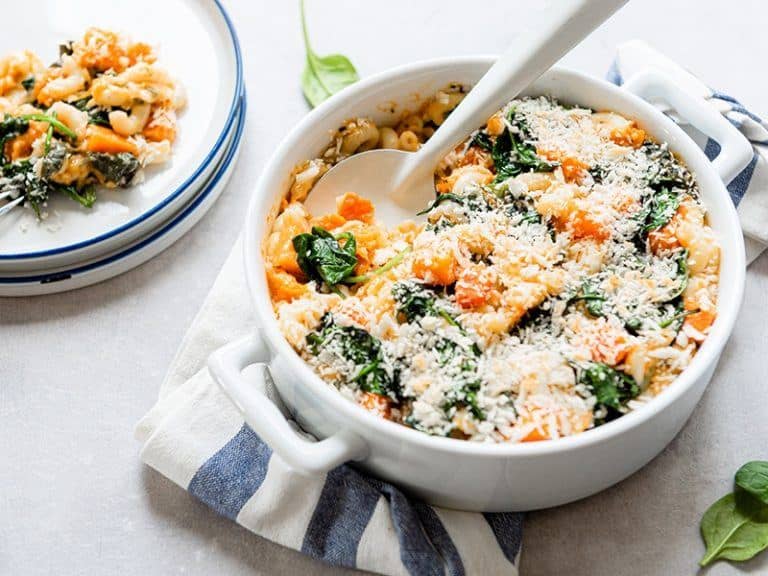 400 g Pumpkin
200 ml Milk
125 g Macaroni
100 g Spinach (fresh)
50 g Grated young matured cheese
50 g Grated cheddar
10 g Butter
2 Handfuls of panko (Japanese breadcrumbs)
2 Cloves of garlic
– 1 Onion
– 1 Tbsp flour
– 3 Tsp Spice Blend – Mac & Cheese
– Salt & Pepper, to taste
Sorry, we couldn't find any posts. Please try a different search.
Preheat the oven to 200 degrees. Chop the onion and finely chop the garlic. Cut the pumpkin into small cubes. Cook the pumpkin al dente in about 12-15 minutes.
Cook the macaroni al dente according to the instructions on the package.
Heat the butter in a large frying pan and fry the onion and garlic until translucent. Add the flour and fry it briefly. Then, little by little, while stirring with a whisk, stir in the milk until a thick sauce is formed. Add the grated cheese and stir it through the sauce until the cheese has melted. Add the Spice Blend – Mac & Cheese . Mix the macaroni and pumpkin cubes through the sauce. Add a little water if necessary.
Little by little, add the fresh spinach until everything has shrunk. Put everything in an oven dish and sprinkle the panko on top.
Then bake the mac and cheese casserole for about 20 minutes in the preheated oven.
Variation tip:
The Spice Blend – Mac & Cheese is nice and spicy in itself. You can adjust the amount of herbs to taste by adding a little more or a little less. If preferred, choose to replace the cheddar for young matured, then the oven dish will have a slightly creamier and soft taste.