Noodle Salad with Carrots, Cucumber and Bell Pepper
A fresh vegetarian noodle salad with carrots, cucumber and bell pepper. Delicious as a light meal or as a side dish.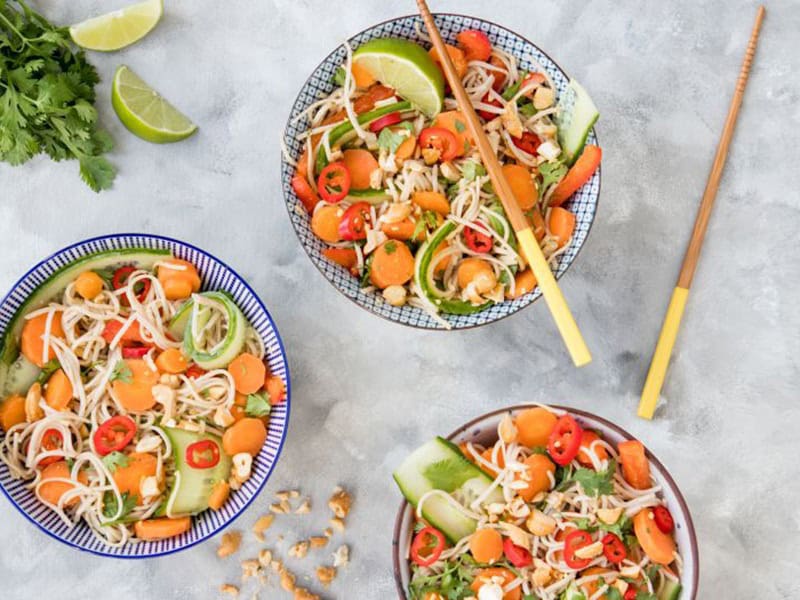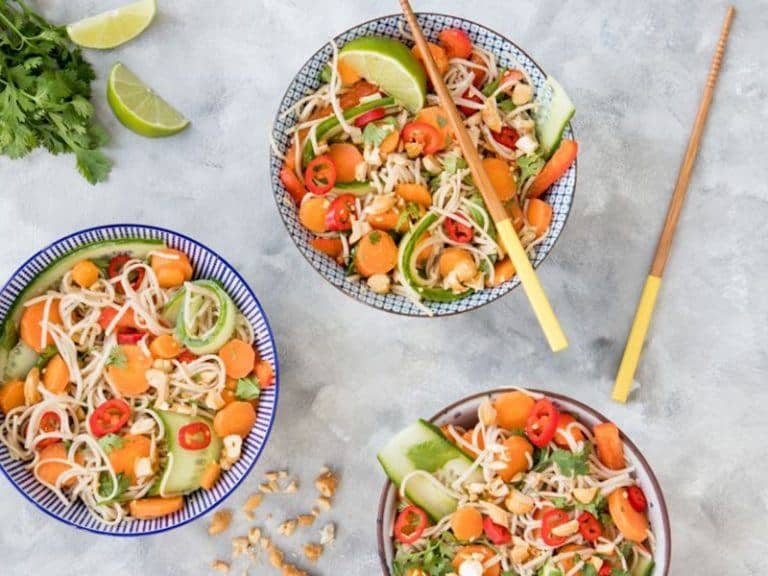 500 g Carrots
1 Cucumber
1 Red pepper
½ Lime
180 g Noodles
100 g Cashews
1 Sachet Spice Mix for Carrots
½ Bunch of fresh coriander (or parsley)
1 Red chilli
3 Tbsp extra virgin olive oil
Cook the noodles according to the instructions on the package.
Meanwhile, peel the carrots and cut into slices. Boil the carrots in a pan with plenty of water for 2 to 3 minutes, drain and rinse well under cold running water.
Cut the cucumber into thin, long slices with a peeler. Cut 1 red pepper into thin strips and the chilli pepper into thin rings. Toast the cashews and chop the fresh coriander.
In a large bowl, mix the noodles with the carrots, peppers, chilli, Spice Mix for Carrots, fresh coriander and extra virgin olive oil.
Serve the noodle salad in four bowls and top each bowl with the cucumber strings. Garnish the noodle salad with the juice of the lime and toasted cashews.
Optional extra: Guilt Free Sweet Chilli Sauce.