Spicy Red Cauliflower Curry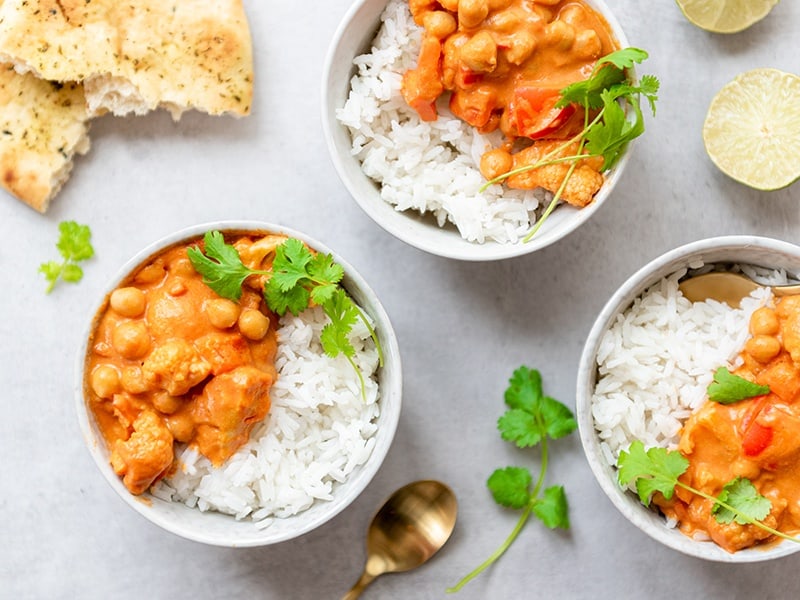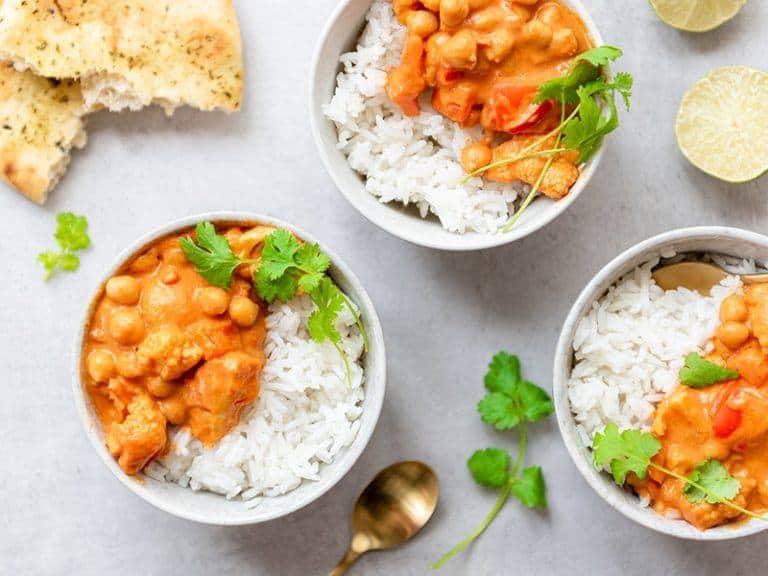 For 2 people:
150 g Rice
150 g Cauliflower
1 Red bell pepper
1 Can of chickpeas (200 g)
2 Red peppers
1 Tsp grated fresh ginger
1 Can tomato paste (70 g)
4 Tsp Spice Blend – Cauliflower curry
200 Ml coconut milk
3 Tbsp olive oil
Lime and fresh coriander, for garnish
Cook the rice according to the instructions on the package.
Cut the cauliflower into florets, the bell pepper into cubes and the red pepper into thin rings. Drain and rinse the chickpeas. Let them rest for a while.
Heat a little oil in a large frying pan and briefly fry the red pepper and ginger. Add the tomato paste and fry briefly.
Then add the Spice Blend – Cauliflower curry and fry this for a while.
Then pour the coconut milk into the pan, add the cauliflower florets and cook for about 10 minutes until tender. If necessary, add a little extra water so that the florets can cook well.
When the cauliflower florets are almost tender, add the bell pepper and chickpeas. 
Divide the rice between two bowls and spoon the spicy red cauliflower curry on top. Garnish with coriander and lime.
Variation tip:
A little less spicy? Use 1 red pepper instead of 2 and remove the seeds.
Add cubes of fried paneer (Indian cottage cheese) for an extra well-filled curry.