Vegetarian Japanese Udon Noodles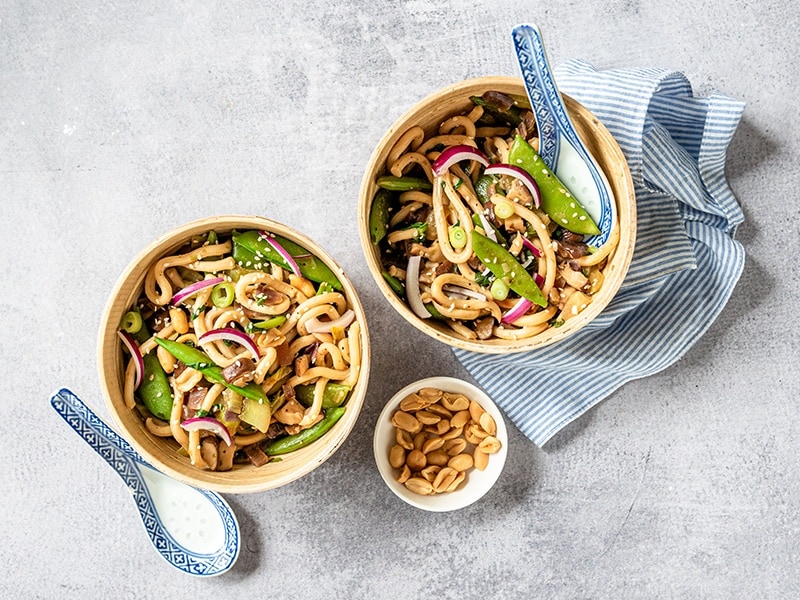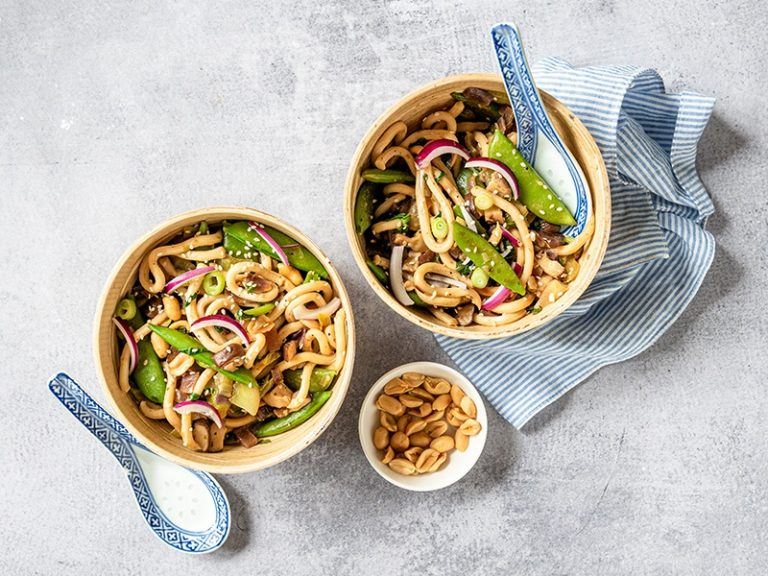 For 2 people:
180 g Udon noodles
1 Red onion
100 g Shiitake
1 Spring onion
175 g Pak choy
4 tsp Spice Blend – Japanese wok
3 Tbsp soy sauce
3 Tbsp water
2 Tbsp (wok) oil
200 g Sugar snaps
20 g Unsalted peanuts
Cook the udon noodles according to the instructions on the package.
Cut the red onion, shiitake and spring onion into pieces. Cut the pak choy into strips and keep the leaves and stems separate from each other. In a small bowl, mix the Spice Blend  – Japanese wok with the soy sauce and water into a sauce and set it aside.
Heat a wok pan with 1 tbsp oil and stir-fry the shiitake on a high heat until golden brown. Then set this aside.
Add 1 tbsp oil again and stir-fry the red onion, the stems of the pak choy and the sugar snaps for about 5 minutes on high heat. Add the fried shiitake, spring onion, the rest of the pak choy, the sauce and the noodles, stir well for about 1 minute over high heat.
Serve the Japanese wok with a handful of unsalted peanuts.
Variation tip:
This stir-fry dish is also delicious with omelette strips. To do this, beat 2 eggs and then fry in a separate pan to form an omelet.