Vegetarian Mac & Cheese with Cauliflower and Broccoli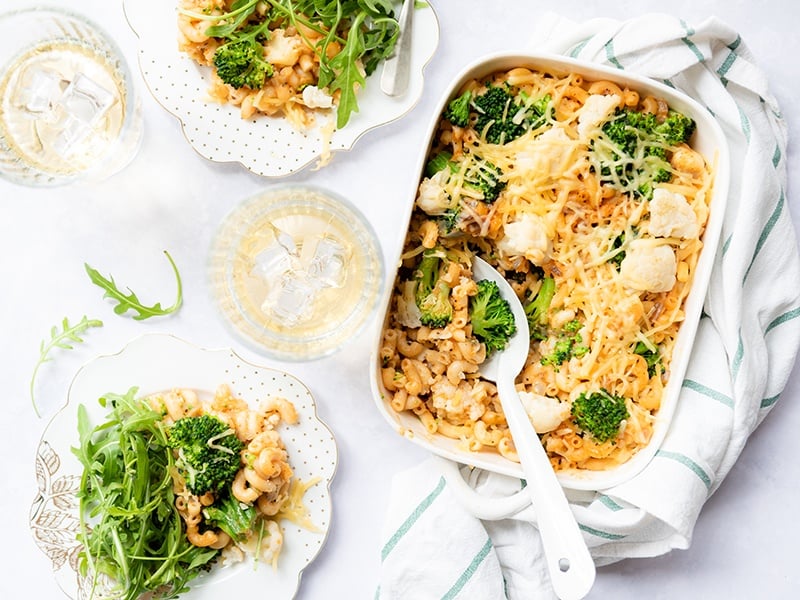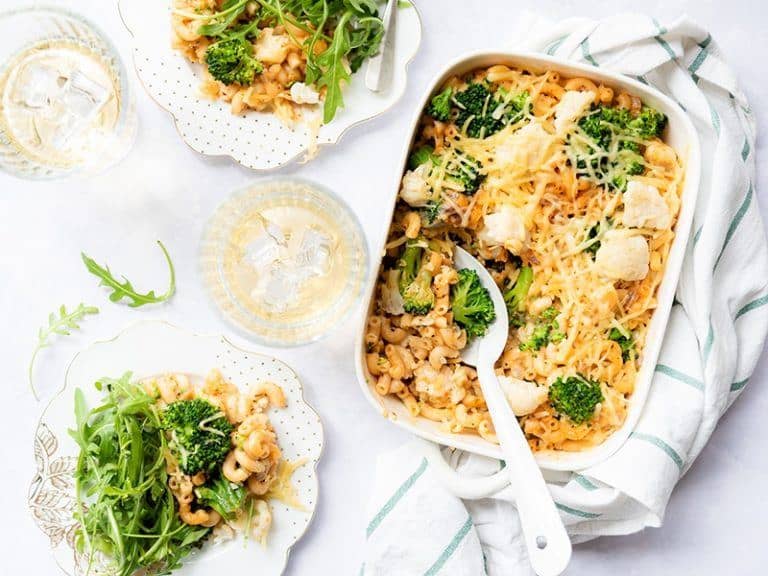 125 g Macaroni
200 g Cauliflower
150 g Broccoli
2 Red onions
5 Tsp Spice Blend – Mac & Cheese
150 g Grated cheese
200 ml Milk
1 Tbsp flour
10 g Butter
Sorry, we couldn't find any posts. Please try a different search.
Preheat the oven to 180 degrees. Chop the onions and cut the cauliflower and broccoli into small florets. Cook the macaroni according to the instructions on the package, along with the cauliflower and broccoli. Cook the vegetables until al dente.
Heat the butter in a pan and fry the onion. After 5 minutes add the flour and make a roux. Make a sauce of the roux by adding milk while stirring. Then add the Spice Blend – Mac & Cheese . Bring the sauce to a boil and remove from heat. Add the macaroni, cauliflower and broccoli to the sauce and mix with the grated cheese.
Grease an oven dish and fill with the mixture. Sprinkle with the cheese and put in the preheated oven for about 20 minutes until the cheese has melted and a crust has formed. Serve the mac & cheese immediately.