Vegetarian Mushroom Lasagna with Spinach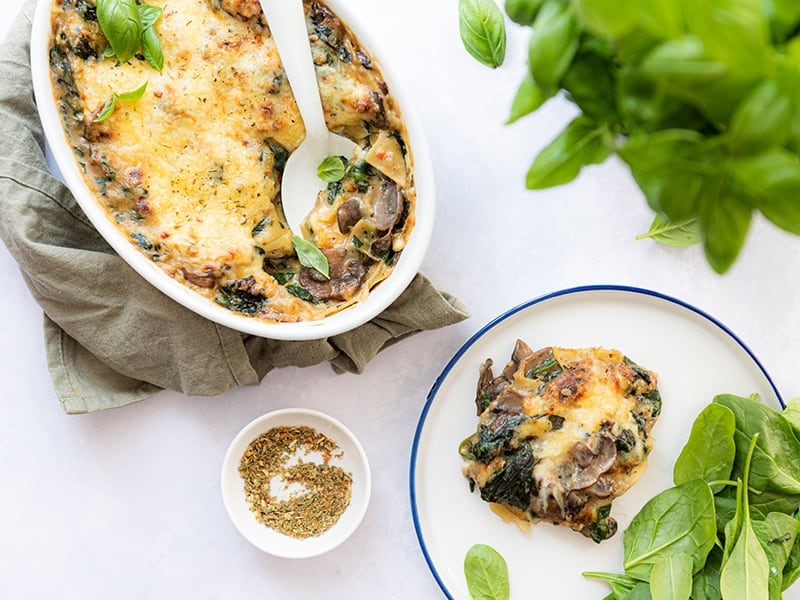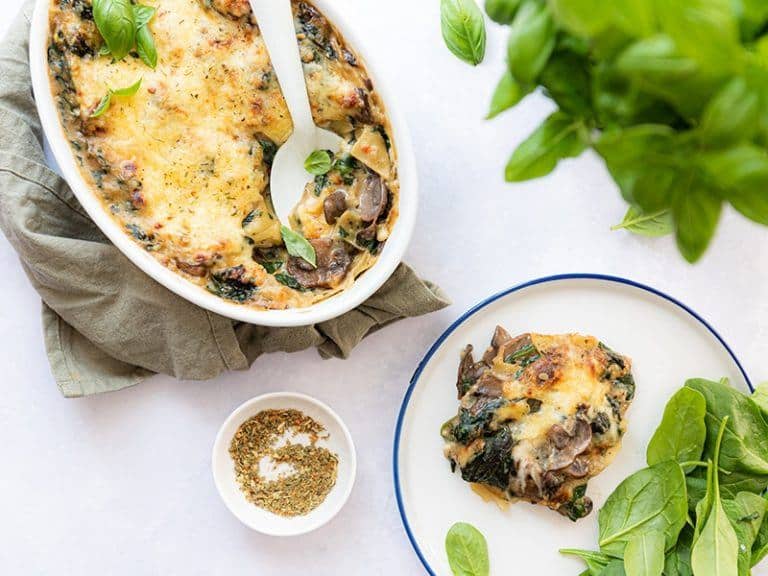 For 2 people:
5-6 Lasagne sheets
400 g Spinach
250 g Chestnut mushrooms
200 g Grated cheese
1 Onion
100 g Ricotta
300 ml Milk
13 g Flour
4 tsp Spice Blend – Mushroom lasagna
5 g Butter (+ butter for grease)
3 Tbsp oil
Preheat the oven to 180 ° C. Chop the onion and cut the mushrooms into cubes. Heat the oil and fry the onion in it. When the onion is translucent, add the mushrooms and fry. Add the flour and butter and cook for a few minutes. Deglaze the mushrooms with milk and bring to the boil.
Add the ricotta and Spice Blend – Mushroom Lasagna and stir well. Add the spinach and heat it over low heat until the spinach has shrunk.
Grease the baking dish with butter. Cover the bottom with 1/3 of the mushroom mixture. Place half of the lasagne sheets on top. Repeat this twice more and finish with the mushroom mixture. Sprinkle with the grated cheese and bake for approximately 20 minutes in the preheated oven.