Vegetarian Pasta Bolognese with Lentils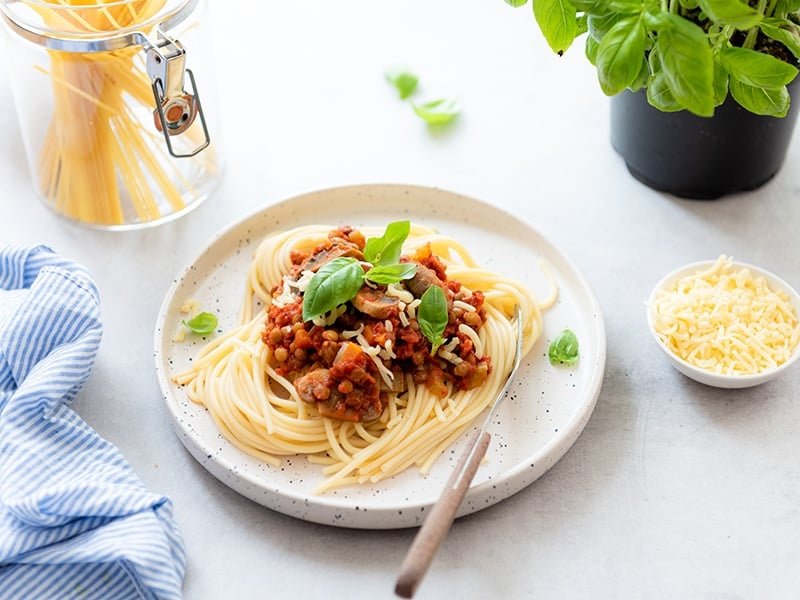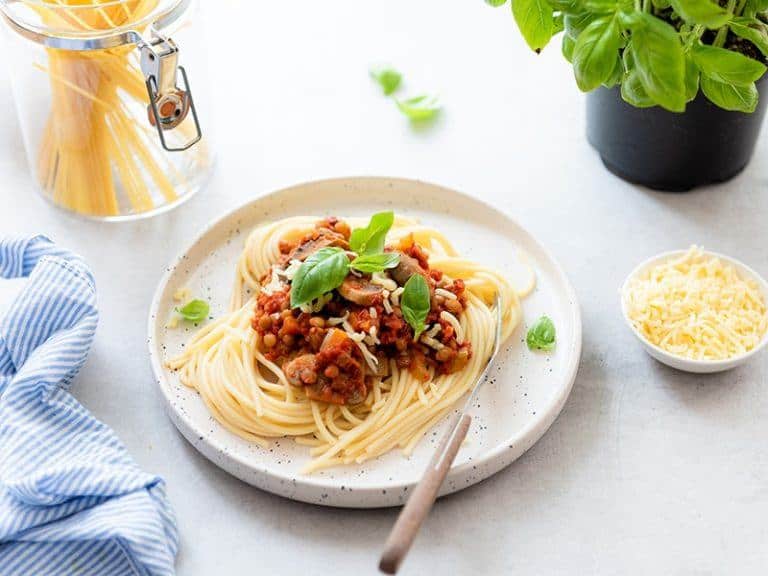 For 2 people:
150 g Spaghetti
2 Tbsp olive oil
250 g Mushrooms
1 Carrot
6 Tsp Spice Blend – Pasta Bolognese
1 Onion
2 Celery sticks
20 g Grated cheese
1 Can of lentils of 400 g
1 Tin of tomato cubes of 400 g
1/2 Can of warm water
1 Can of tomato paste 70 g
Chop the onion and cut the carrots, celery and mushrooms into cubes. Drain the lentils.
Heat a pan with oil and fry the onion. Add the carrot and celery and fry for about 10 minutes. Add the drained lentils, mushrooms and tomato puree and fry for about 1 minute. Add the tomato cubes and the Spice Blend – Pasta Bolognese . Fill the empty can halfway with warm water and pour in. Let the sauce reduce for about 10 minutes. In the meantime, cook the pasta according to the instructions on the package.
Serve the sauce with the pasta of your choice. Garnish the dish with grated cheese.