Vegetarian Pasta with Spinach and Cream Cheese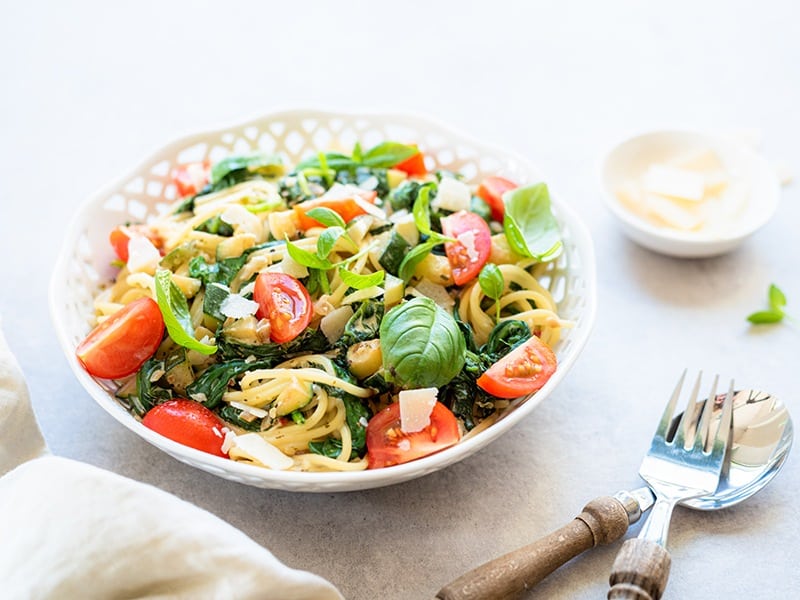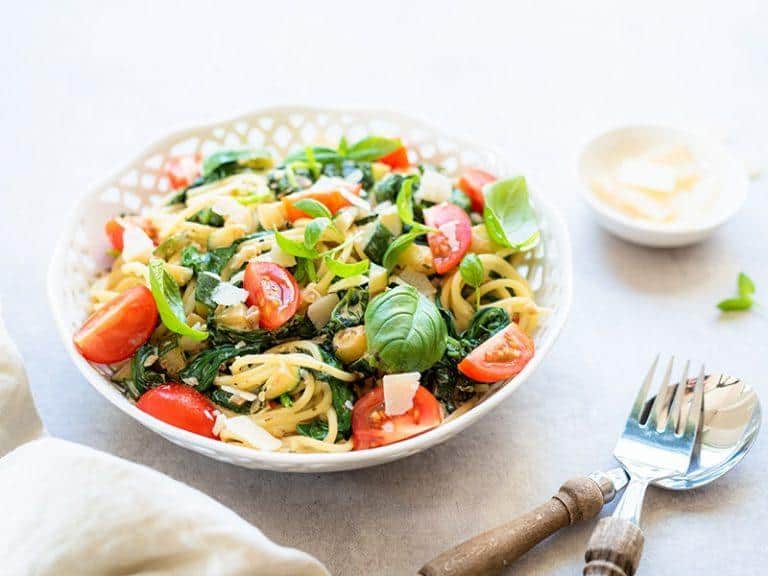 200 g Fresh spinach
150 g Spaghetti
100 g Cream cheese
1 Courgette 
10 Cherry tomatoes
1 Onion
1 Clove of garlic
6 Tsp Spice Blend – Pasta Bolognese
1 Tbsp olive oil
Fresh basil, for garnish
Parmesan cheese, for garnish
Chop the onion and finely chop the garlic. Cut the courgette into cubes. Halve the snack tomatoes.
Cook the spaghetti al dente according to the instructions on the package.
Heat a pan with 1 tbsp olive oil and fry the onion and garlic until translucent. Add the courgette and fry for about 5 minutes.
Add the spinach little by little until it has shrunk. Then add the Spice Blend  – Pasta Bolognese and mix well.
Stir the cream cheese into the vegetables and finally add the spaghetti. Stir the spaghetti well into the sauce, until everything is well mixed.
Serve the dish with halved cherry tomatoes, fresh basil and Parmesan cheese to taste.
Variation tip:
You can also use ricotta or mascarpone instead of cream cheese.