Arabian Stuffed Lamb Rump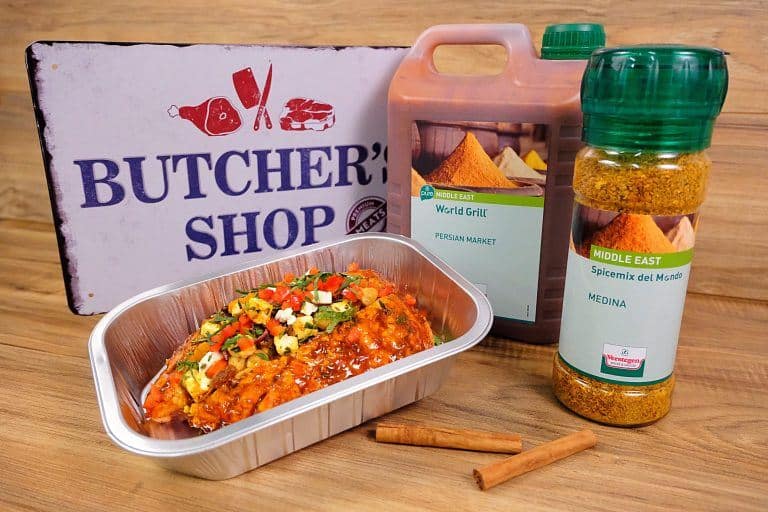 Lamb Rumps (diamond Scored)
World Grill Persian Market PURE
Spicemix Del Mondo Medina
Tinned Chick Peas
Diced peppers
Feta Cheese
Fresh Coriander
Red Onion (sliced)
Dried Apricots (chopped)
Cumin Seeds
Cut a pocket in the centre of the lamb rump.
Mix equal amounts of chick peas, crumbled feta cheese, chopped coriander,  red onion & dried apricots and season with the Spicemix Del Mondo Medina.
Fill the pocket with the mix and finish with a brush of World Grill Persian Market PURE & a sprinkle of cumin seeds.
Oven cook at 170°C gas mark 3-4 for 25-35 minutes depending on the size of the lamb rump.