A simple to prepare beef curry that is far from simple in taste, Verstegen Bombay Curry sauce has the perfect balance of sweet and spicy and will satisfy all tastes.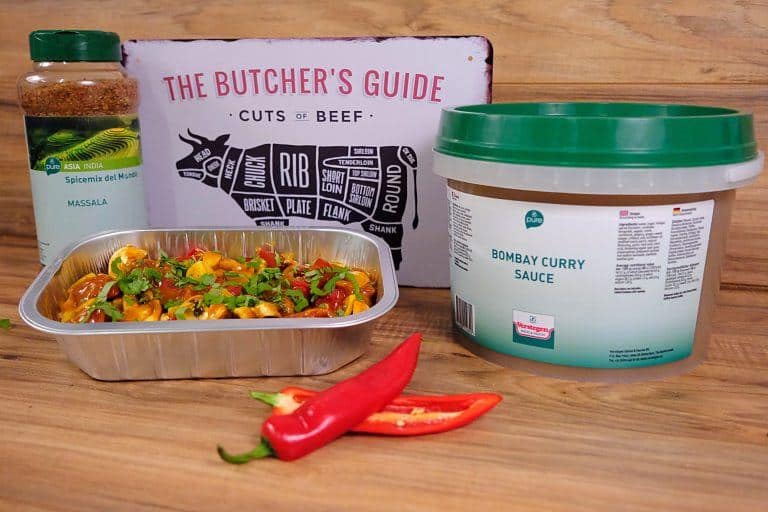 1kg Diced Rump Steak
750g Bombay Curry Sauce PURE
20g Spicemix Del Mondo Massala
25g Bond DS PURE
250g Diced Cooked Potato
150g Diced Red & Yellow Peppers
150g White Onion Sliced
Chopped Fresh Coriander
Mix the Bond DS PURE & Spicemix Del Mondo Massala with the beef.
Add the vegetables and Bombay Curry Sauce PURE and mix well.
Present as desired, garnished with chopped coriander.
Oven cook at 180°c Gas mark 4 for 25-30 minutes or until cooked through.