Boneless Sweet Chilli Spareribs
These boneless spareribs are a delicious flavour with the Guilt Free Sweet Chilli. The entire Guilt Free line does not contain classic sugar substitutes / sweeteners, but still has a high-quality taste, made from the best herbs and spices.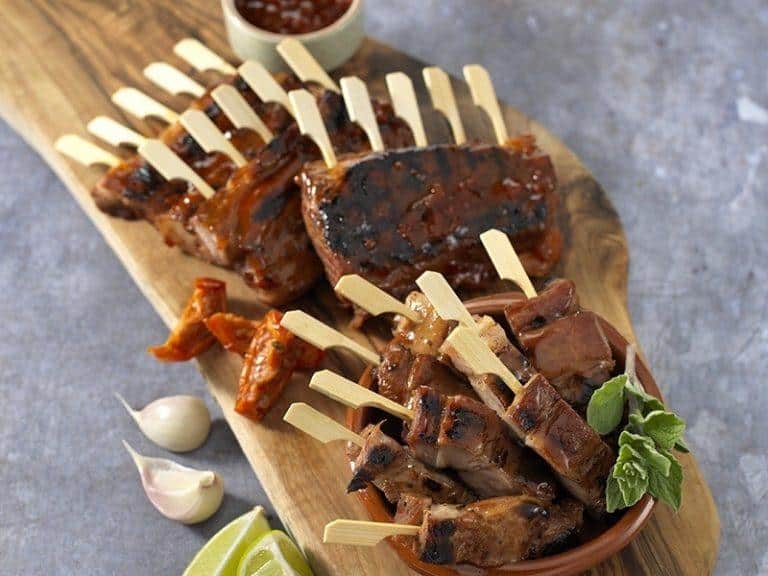 2 kg Pork belly (boneless)
300 g Verstegen Marinade for Sparerib
Verstegen Guilt Free Sweet Chilli, to taste
Bamboo sticks gun shaped 180 mm 42010
Check the pork belly for irregularities.
Cut in half once and then cut lengthwise into 2cm thick slices.
Prick a Bamboo stick gunshaped small skewer into the meat every 2 cm at the top.
Then marinate the slices of pork belly with  Marinade for Sparerib and leave to cool for at least 12 hours.
Cook in a preheated combi steamer at 130 ° C with 20% moisture for 35 to 40 minutes.
Finish with Verstegen Guilt Free Sweet Chilli.