Treat yourself to an easy and delicious Verstegen-style cheeseburger! Verstegen's renewed minced meat mixes consist of 100% natural ingredients. Now even more flavour! The pure taste of the improved recipe is entirely determined by natural ingredients.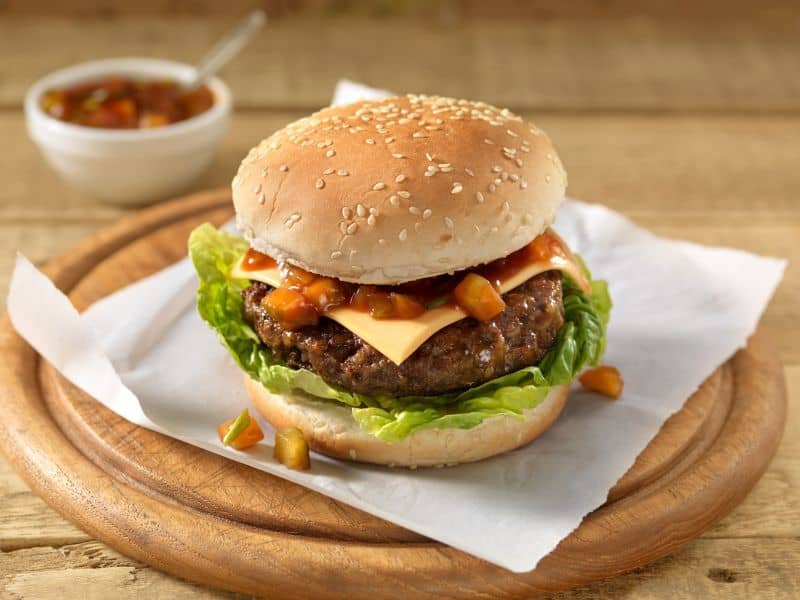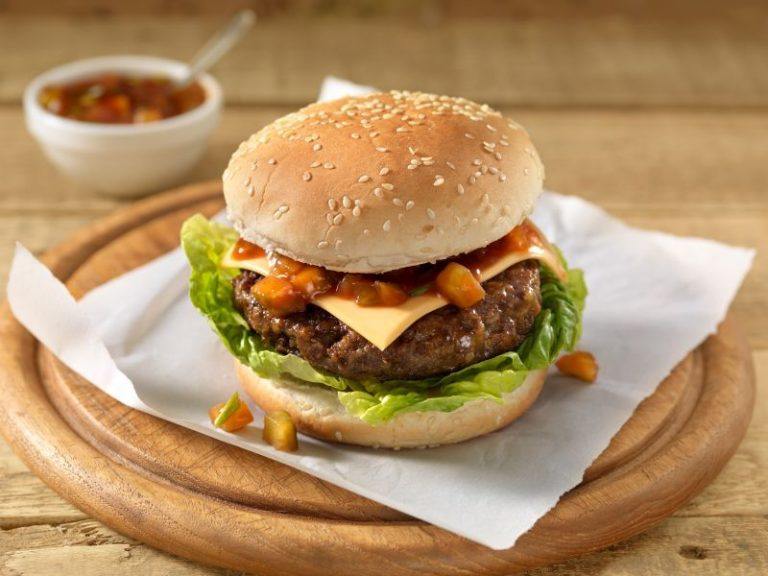 500 g Ground beef
4 Hamburger buns
4 Slices of cheddar cheese
4 Iceberg lettuce leaves
3 Tbsp diced pickles
1 Egg
1 Spring onion
25 g Fresh chives
1 Bag of Mix for Minced Meat – With Onions
6 Tbsp Guilt Free Tomato Ketchup
25 g Butter
Finely chop the spring onion and chives. Mix this with the pickle cubes and the ketchup into a sauce.
Mix the ground beef with the Mix for Minced Meat – With Onions and the egg.
Divide the ground beef into 4 equal parts, turn them into balls and flatten to make burgers. Make a small well in the center with your thumb for a nice flat baked burger.
Heat butter in a frying pan and fry the burgers until golden brown on both sides.
Just before the end of cooking, cover the burgers with a slice of cheddar cheese and let it melt on the burger.
Meanwhile, cut open the hamburger buns. Top with the iceberg lettuce, top with the hamburger and add the Guilt Free Ketchup