Chicken Mushroom & Stilton Wellington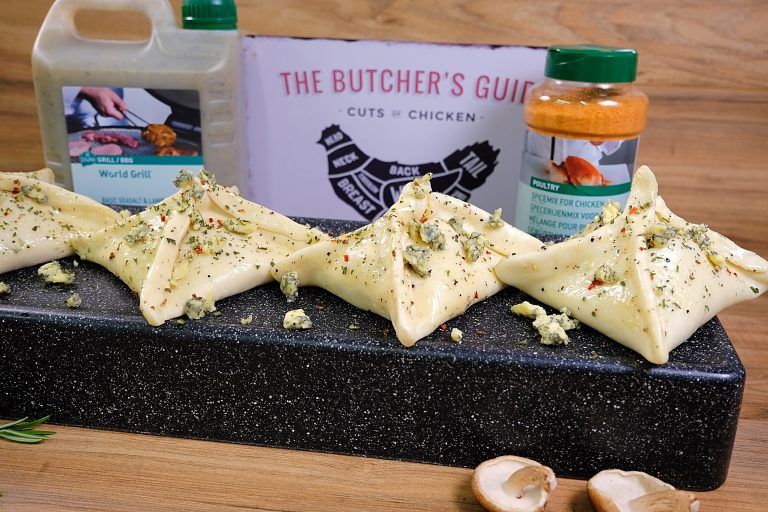 Chicken Fillet Strips
Spicemix For Chicken with Salt
Stilton
Sliceable Mushroom Sauce
World Grill Basic Sea Salt & Lampong Pepper PURE
Decoration Blend France
7 Inch Puff Pastry Squares
Season the chicken strips with the Spicemix For Chicken with Salt as per the usage rate.
Place the required amount of chicken in the centre of the puff pastry, top with a slice of Stilton and Sliceable Mushroom Sauce.
Bring the corners of the pastry up and seal by folding over.
Brush with World Grill Basic Sea Salt & Lampong Pepper PURE top with crumbled Stilton & Decoration Blend France.
Oven Cook at 200°c gas mark 5 for 20-25 minutes or until cooked through.