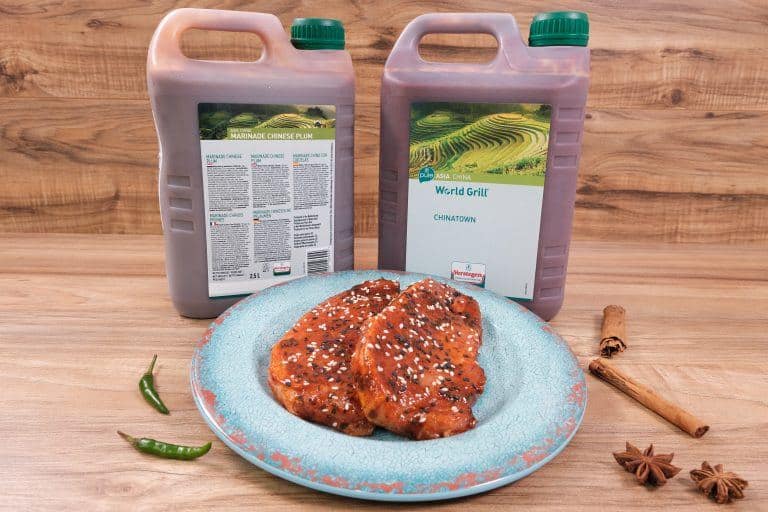 Pork Loin Steaks (diamond scored)
Marinade Chinese Plum (PURE)
World Grill Chinatown (PURE)
Sesame Seeds
Sesame Seeds Black
Marinate the pork loin steaks in the Marinade Chinese Plum PURE overnight for maximum flavour.
Brush with World Grill Chinatown PURE and garnish with both of the Sesame Seeds.
Oven cook at 180°c gas mark 4 for 20-25 minutes or until cooked through.