Chocolate Mousse with Chinese Five Spices
A deliciously creamy chocolate mousse.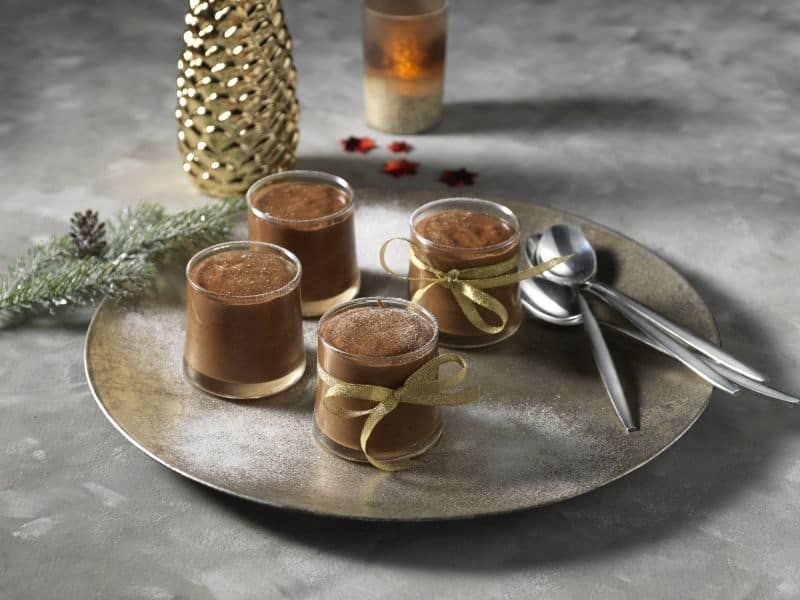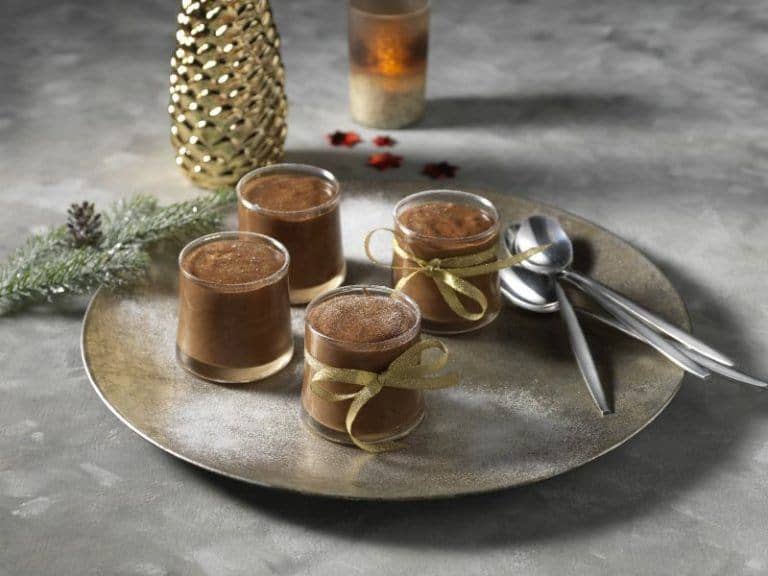 100 g Dark chocolate
60 g Granulated sugar
60 g Butter
3 Medium eggs
2 Tsp 5 spices – PURE
Sea ​​salt , to taste
Pinch of salt
Melt the dark chocolate au bain-marie. Add the butter to the melted chocolate and let it melt. Stir regularly until smooth.
Meanwhile, split the eggs. In a bowl, beat the yolks (egg yolks) with the sugar firmly with the (hand) mixer. In another bowl, beat the egg white with a pinch of salt to a firm, white mass.
Spoon the melted chocolate into the whipped yolks (egg yolks) and gently fold together until everything is evenly coloured. Add the 5 spices and fold through.
Finally, fold the beaten egg whites into the chocolate mousse. Keep it light, so spatula gently and in as few strokes as possible. Make sure the chocolate mousse is evenly coloured. Divide the chocolate mousse over the bowls, garnish with the Sea ​​salt to taste and let it set in the refrigerator for at least 3 hours.