Encasing a whole smoked cheese sausage within a meatloaf creates a delicious melt in the middle centre piece, garnished with season fruits and glazed with beef dripping for an eye catching product.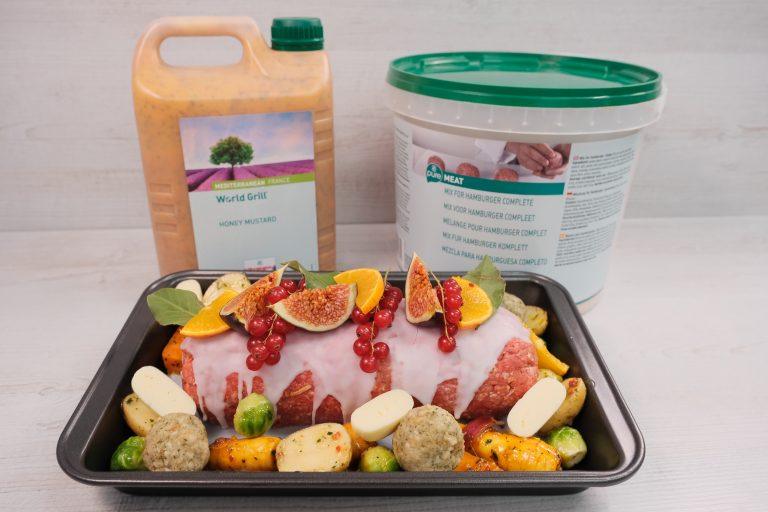 Makes 2
1kg Minced Beef
50g Burger Mix Complete 
2 x 250g Smoked Cheese
Melted Beef Dripping (glaze)
Garnish
Stuffing Balls
Roasted Root Veg with World Grill Honey and Mustard
Combine minced beef with the Burger Mix Complete and divide into 2.
Encase both smoked cheeses within the mince and shape into 2 meatloaf's.
Chill the meatloaf's well.
Pour over the melted beef dripping to create the icing effect.
Coat the vegetables with the World Grill and roast with the stuffing balls and seasonal fruits if desired.