Christmas Party Cheeseburger Wreath
Perfect for a Christmas gathering this tear and share has all the tastes of a cheeseburger with the added bonus of a melted Camembert dipping centre. Offer your customers something a little different this year.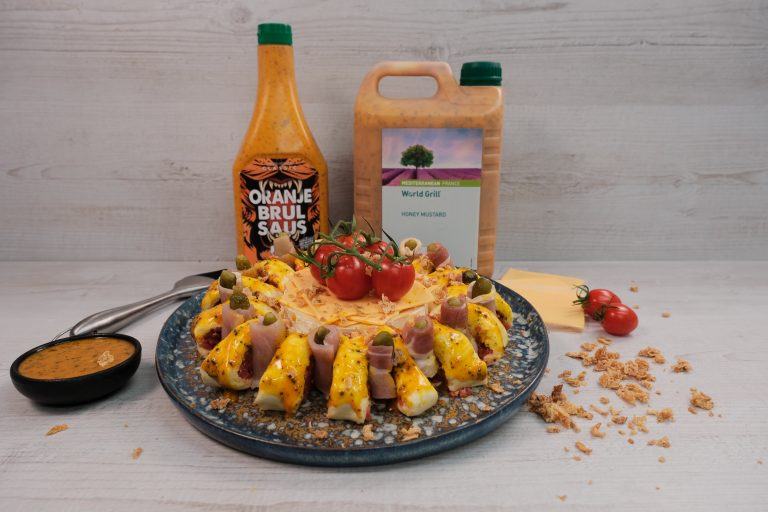 1 Sheet Puff Pastry
350g Beef Mince
20g Verstegen Burger Mix Complete 
Verstegen Brule Sauce 
World Grill Honey and Mustard
1 Camembert Cheese
16 Cocktail Gherkins
8 Rashers Streaky Bacon
Garnish:
Crispy onions
Cherry Tomatoes on the Vine/Cheese Slice
Combine the minced beef with the Burger Mix and shape across the top of the pastry, squeeze a line of Brule Sauce along the meat, roll into a sausage roll and cut ¾ of the way through 16 times.
Wrap the beef roll around the Camembert to create a wreath.
Wrap each gherkin in half rasher of bacon and place in between each slash on the sausage roll.
Brush with World Grill Honey and Mustard.
Place the cheese slice on top of the Camembert followed by the cherry tomatoes.