Classic Pita with Chicken Shoarma
Delicious chicken Shoarma. Fill a pita bread with lots of fresh salad, chicken shoarma and top it off with our tasty creamy Yoghurt-Garlic Sauce. You can put this delicious dish on the table in less than 30 minutes. Double the ingredients and you can enjoy it with the whole family (4 people)!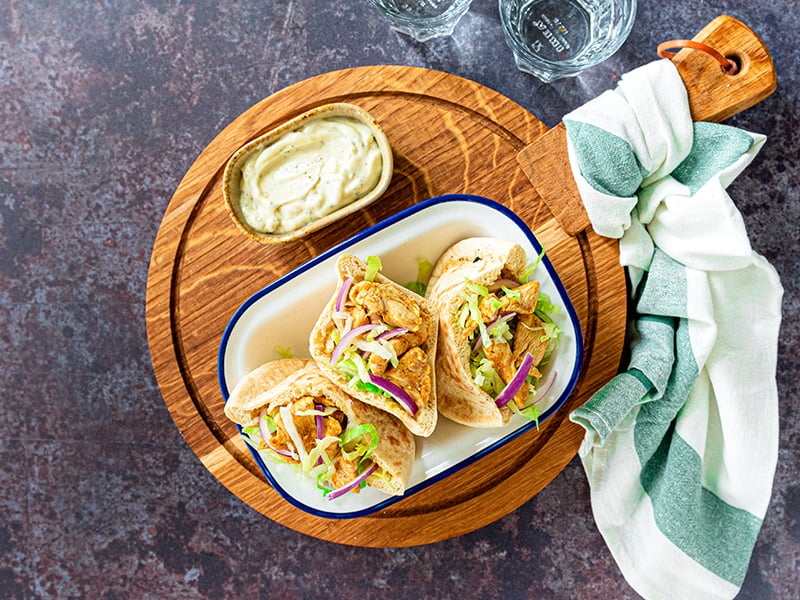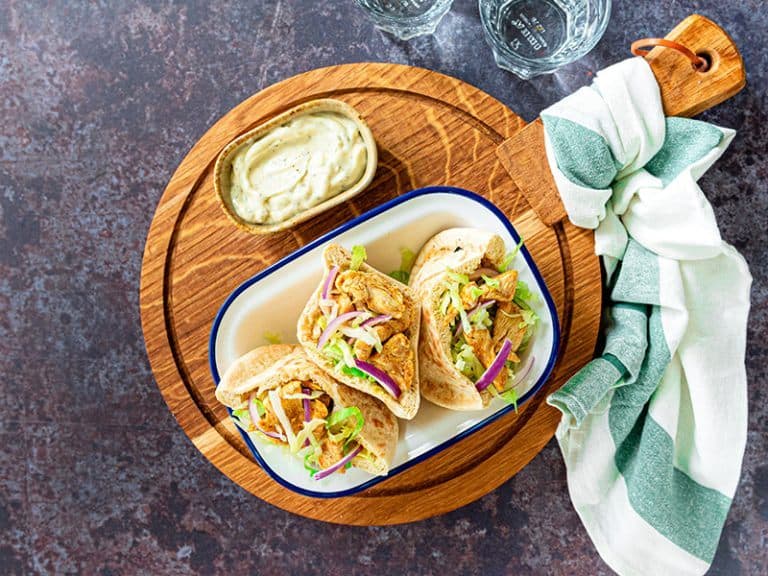 400 g Chicken fillet
4 (large) Pita breads (2 per person)
100 g Iceberg lettuce
1 Red onion
3 tbsp Mix for Shoarma
2 tbsp Olive oil
Salt & Pepper, to taste
Yoghurt-Garlic sauce , to taste
Heat the pita bread, as indicated on the package.
Cut the chicken breast into strips and season with the Mix for Shoarma . Cut the red onion into rings.
Heat the oil in a large pan and fry the chicken fillet until it's cooked through and golden brown. Add some salt and pepper to taste.
Fill the heated pita bread with the chicken shoarma, iceberg lettuce and red onion. Serve immediately.
Serving tip
Serve the pita bread with Yoghurt-Garlic Sauce .
Variation tip
Add extra salad, such as slices of cucumber, strips of bell pepper and / or slices of tomato