Coq au vin is a French dish. It consists of chicken thigh cubes with quartered small mushrooms, various herbs and prepared in a red wine sauce. Make homemade mashed potatoes for a delicious end result!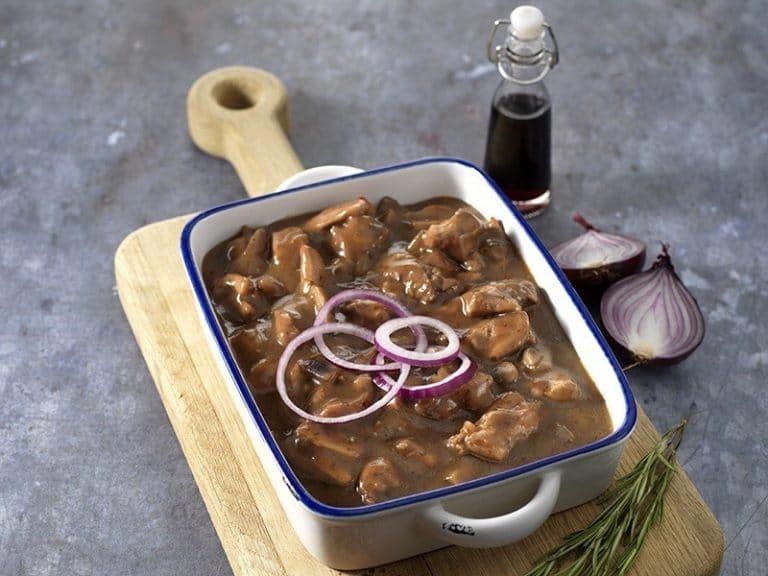 1 kg chicken thighs (cubes)
200 g red onion (thin rings)
250 g mushrooms (wedges)
200 g red wine
10 g table salt
5 g Spicemix del Mondo – La Spezia
20 g Binding DS
800 g Grand Veneur sauce
200 g bacon (crispy fried)
Make a mixture of salt, Binding DS and Spicemix del Mondo – La Spezia.
Add this mixture to chicken thigh cubes and mix well.
Then add the Grand Veneur sauce, red wine, red onion, bacon and mushrooms to the meat and mix well again.
Divide the whole between vacuum cooking bags at the desired weight.
Cook in a boiling kettle or combi steamer at 82 ° C for 2 to 2.5 hours.
Cool immediately after cooking.