Creamy pan of Mussels with Carrot, Lemon and Spring onion
A creamy pan of fresh mussels with carrot, lemon and spring onions. Delicious with baked baguette.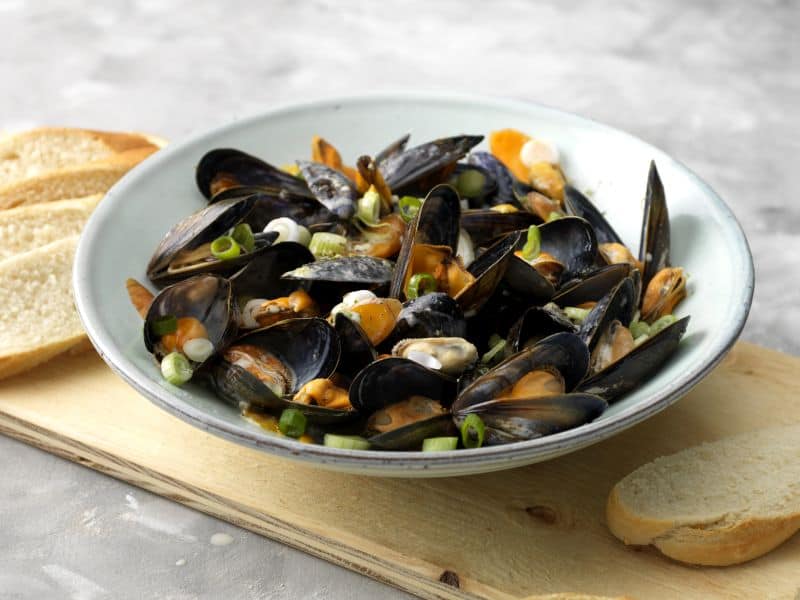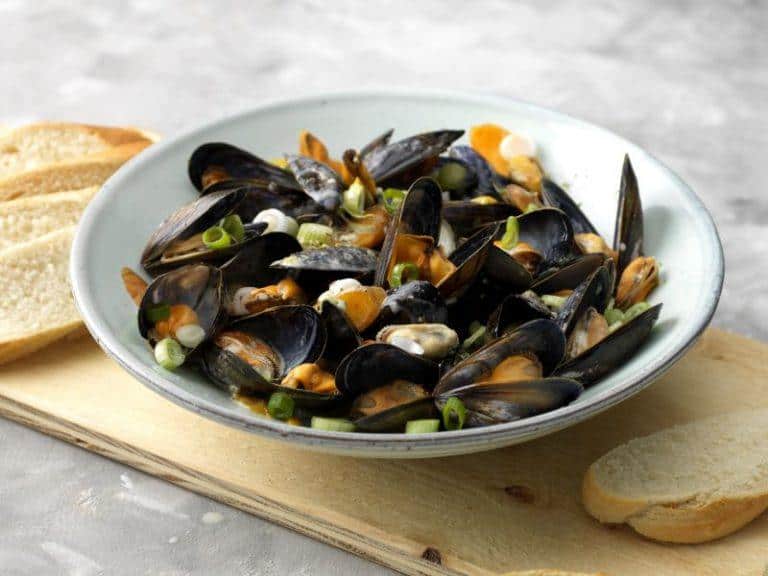 For 4 people
2 kg Fresh mussels
3 Carrots
2 Spring onions
½ Lemon
2 Garlic cloves
250 ml Whipped cream
1 Sachet Mix for Mussels
200 ml Warm water (or white wine)
3 tbsp Olive oil
Baked baguette
Large, spacious (mussel) pan
Rinse the mussels well in plenty of cold water. Discard any broken or open mussels.
Cut the carrots into diagonal slices and the spring onions into small rings. Finely chop the garlic.
Heat a large, spacious (mussel) pan and add the olive oil. Put the mussels, carrots and garlic in the pan and add 200 ml of warm water. Bring to the boil and stir the mussels regularly. Cook the mussels with the lid on the pan for about 5 minutes, until the mussels have opened.
Drain the mussels and keep 400 ml of the cooking liquid. Keep the mussels warm in the mussel pan.
In a saucepan, bring 400 ml cooking liquid, the whipping cream, the juice of the lemon and Mix for Mussels to the boil.
Divide the cooked mussels among the plates and pour the creamy sauce over the mussels. Garnish with the spring onion. Delicious with crusty baked baguette.
Variation tip Also
Add a red chilli for extra spice.