Crispy Cajun Chicken Burger
You can now make the tastiest crispy chicken yourself with the Mix for Crispy Chicken!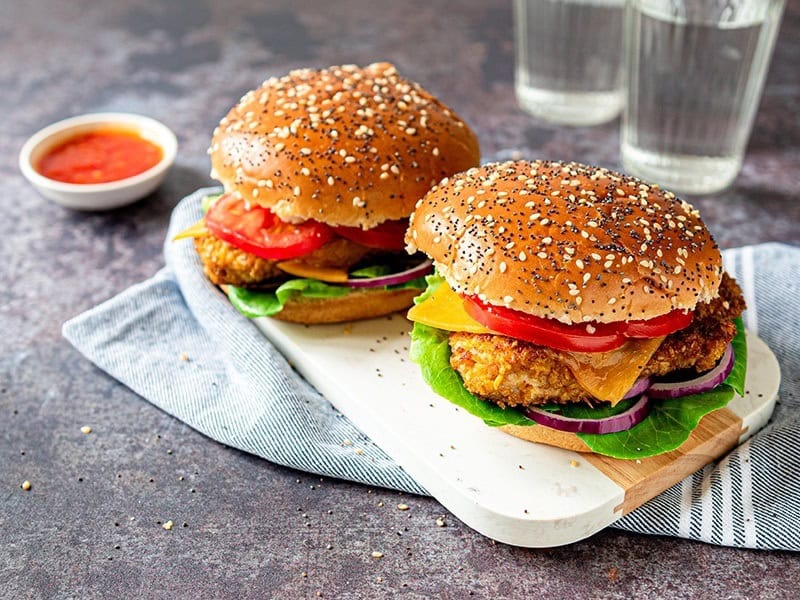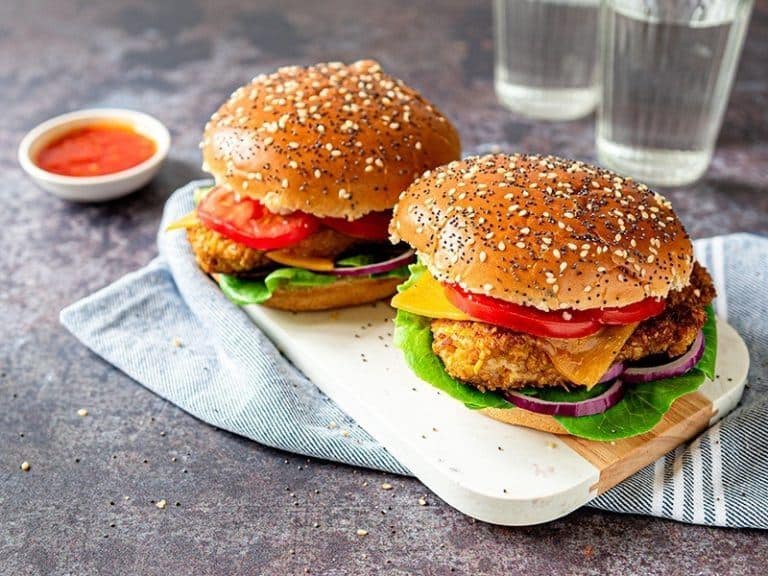 4 Burger buns
4 Cheese slices
4 Chicken fillets
75 g Butter lettuce
2 Tomatoes
8 to 10 tbsp Mix for Chicken Crispy- Cajun or Curry
4 Tbsp mayonnaise
2 Red onions
4 Tbsp (olive) oil
Salt and pepper , to taste
Cut the tomatoes into slices and the red onions into rings.
Divide the Mix for Crispy Chicken over a deep plate. Mix the chicken fillets in the Mix for Crispy Chicken, and make sure that the chicken fillets are well covered on both sides.
Heat plenty of oil in a frying pan and fry the chicken burgers on both sides (alternately) until golden brown.
Cut open the hamburger buns, put lettuce on top, the red onion rings, the chicken burger, followed by a slice of cheese and tomato.
Divide a tablespoon of mayonnaise over the top bun and press it onto the burger. Enjoy your meal!
Variation tip
Substitute the mayonnaise for Guilt Free Piri piri sauce (Sweet Chili) .
Serving tip
Serve with (homemade) fries and a simple tomato & cucumber salad.