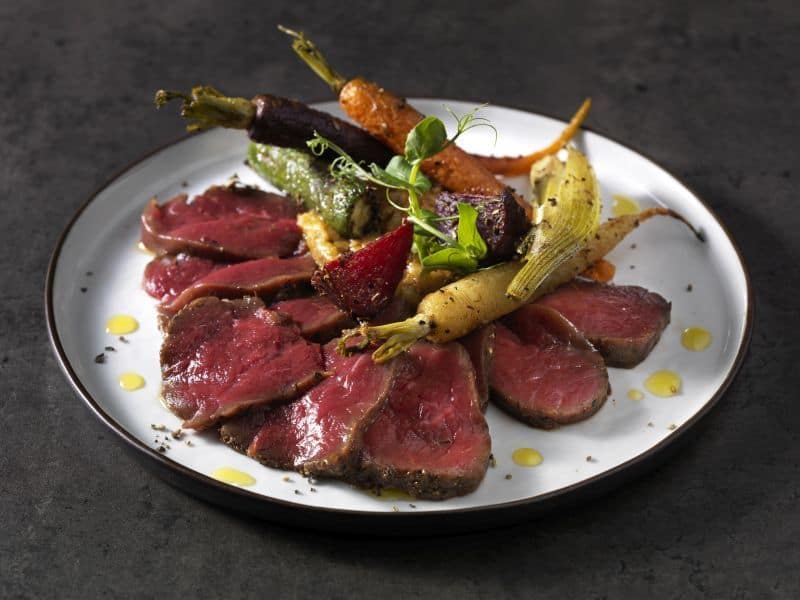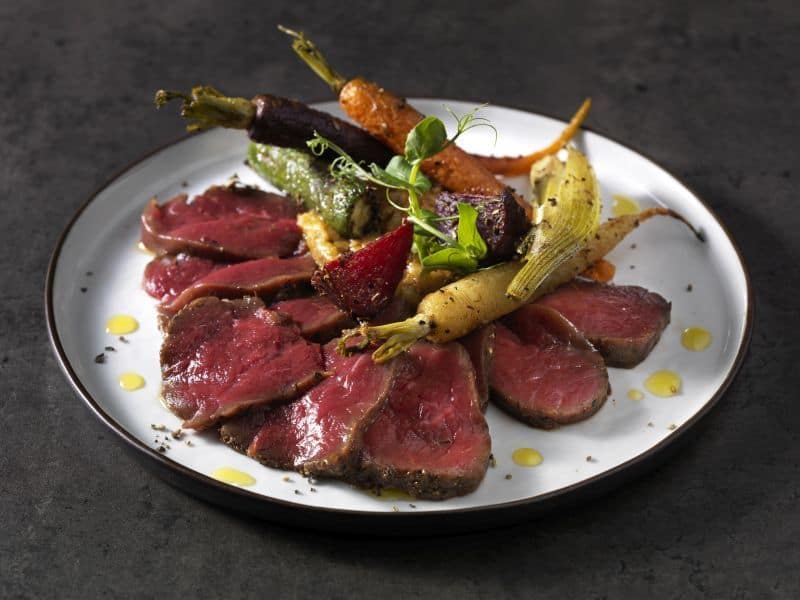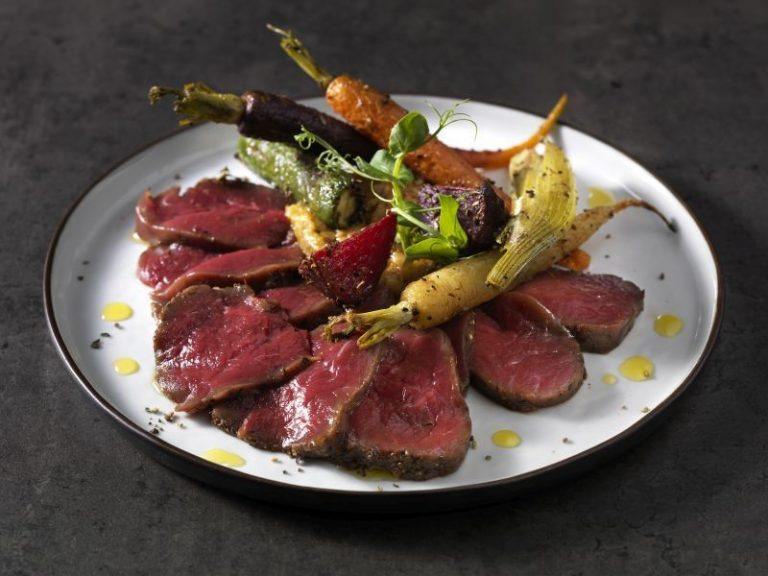 20 g Brown caster sugar
500 g Venison fillet
1 Aubergine
2 Mini courgettes
2 Mini fennel
4 Mini rainbow carrots
100 g Cooked beetroot
1 Bowl affilla cress
2 x 8 g  Spice mix for Game
5 g Atlantic Sea salt
Mix the 15 g of Spice Mix for Game with salt and brown sugar and rub the meat with it.
Roll the meat tightly into foil and leave it in the fridge overnight.
Mix the oil with 15 g of Spice Mix for Game.
Halve the aubergine and grease it with 1/3 of the herb oil and oil it in a 180-degree oven for 30 minutes.
Clean the mini vegetables mix with 1/3 herb oil and roast together with the aubergine.
Spoon out the aubergine and make a puree.
Cut the beetroot and mix with 1/3 herb oil.
Remove the meat from the foil, remove the marinade and pat dry.
Cut thin slices of meat and gently tap it with a rolling pin to flatten as carpaccio.
Divide the meat between the plates and build the dish with vegetables and the aubergine puree.
Garnish with affilla cress.