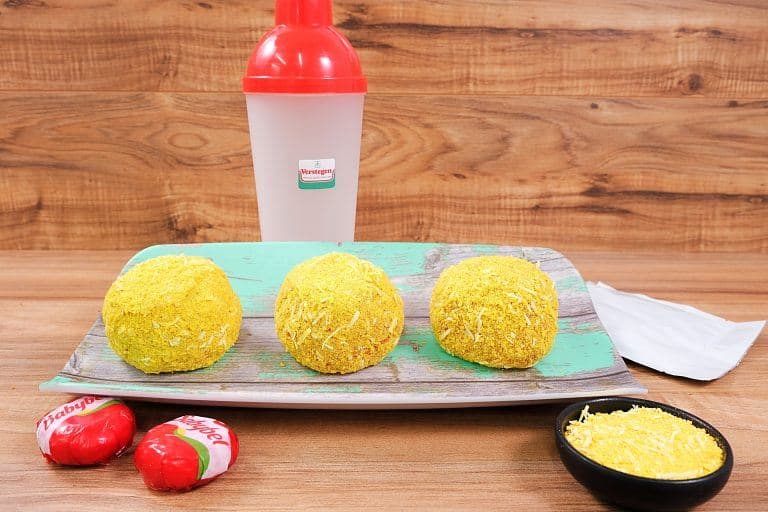 1kg Minced Beef
50g Hamburger Mix Complete PURE
30g Cold Water
Mini Babybel Cheese
Batter & Shake
Schnitzelmix Gouda
Combine the minced beef with the Hamburger Mix Complete PURE and the cold water.
Weigh in to 150g portions.
Form around a Mini Babybel Cheese, brush with Batter & Shake and coat in Schnitzelmix Gouda.
Oven cook at 170°c gas mark 3 for 30-35 minutes or until cooked through.