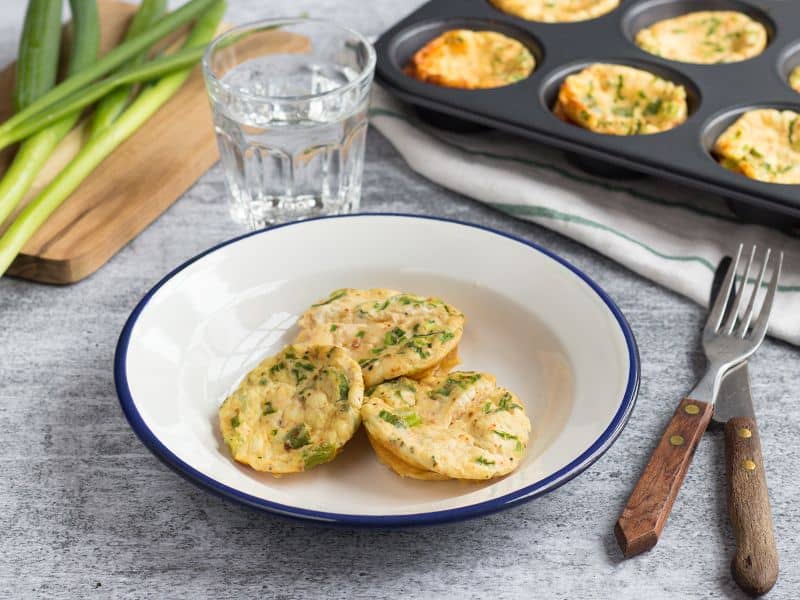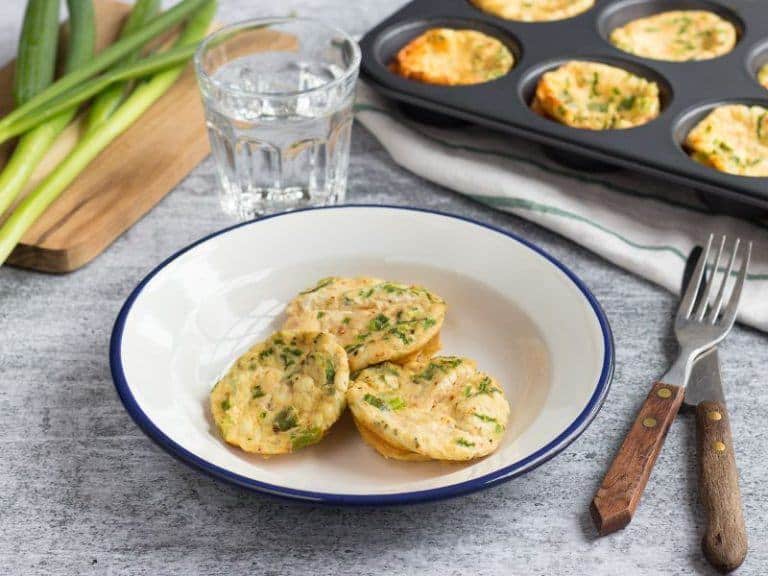 For 4 people:
100 g Smoked salmon
6 Eggs
400 ml Crème fraîche
200 ml Milk
5 g Fresh chives
2 Spring onions
5 tsp Classic Blend for Omelette
Butter, for greasing form
Salt and pepper, to taste
Preheat the oven to 175 degrees. Grease the muffin tin. Cut the smoked salmon into small pieces. Cut the spring onion into rings and finely chop the fresh chives.
Break the eggs into a bowl and beat the eggs with the cream and milk. Add the  Classic Blend for Omelette and whisk through. Add the smoked salmon and spring onion.
Pour the mix into the greased muffin tin and sprinkle with the chives.
Place the mold in a preheated oven and bake for about 15 minutes.