Festive Honey Mustard Meatloaf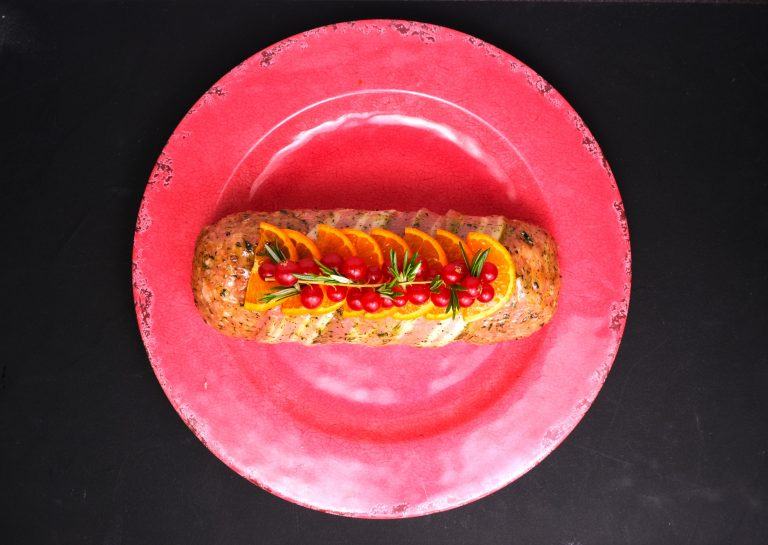 500g Turkey mince
500g Pork mince
50g Mix for Hamburger Complete PURE
Streaky bacon
Sliced ham
Sliced cheese
Sliceable Honey Mustard Sauce
World Grill French Garden
Combine the pork and turkey with the Mix for Hamburger Complete PURE, divide into 2 and flatten to 1cm, making a flat, square surface.
Layer slices of cheese and ham to cover the flat mince, with a similar length, finger sized piece of Sliceable Honey Mustard Sauce on the closest edge . Roll up the meat into a large sausage and wrap the streaky around, make sure the end are sealed.
Finally brush with the World Grill French Garden and garnish festively.