Festive Hunters Chicken with Speculaas
A twist on an all time favourite…. Combining Verstegens speculaas spice mix to a classic recipe can really make for an interesting eat. Here we pair the festive spices of specuulaas  with a sweet, smokey BBQ sauce, add cheese and bacon to the mix…. what's not to like.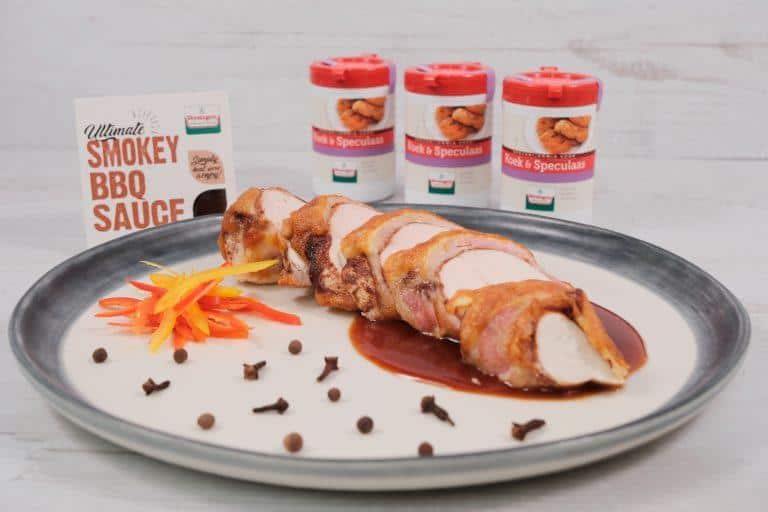 1kg Chicken Breast
10g Speculaas Spice Mix
2 Rashers of Back Bacon per Breast
1 Smokey BBQ Micro Sauce per Breast
Grated Cheese
Marinade the chicken breasts in the Speculaas Spice Mix and wrap with the bacon.  Pour the BBQ sauce into an oven proof dish and place the wrapped chicken breast onto the sauce, finish with grated cheese and bake in the oven until the chicken is cooked through.