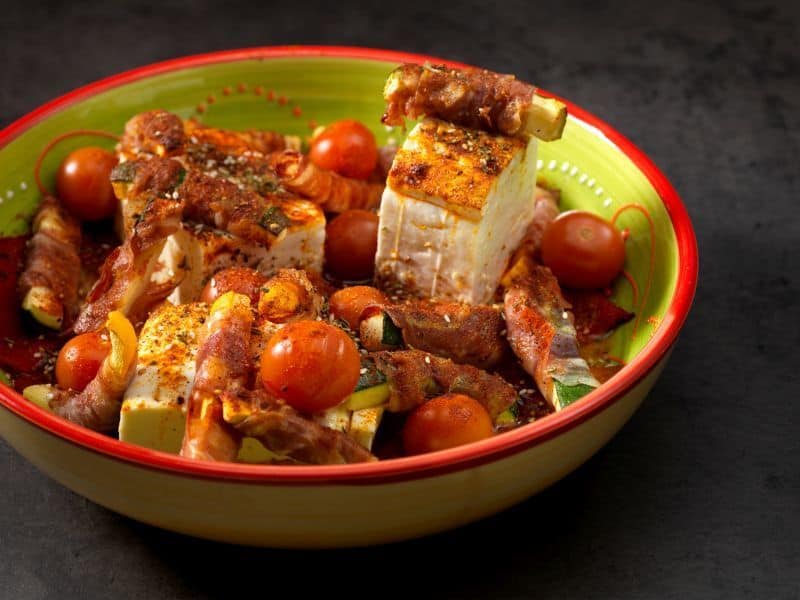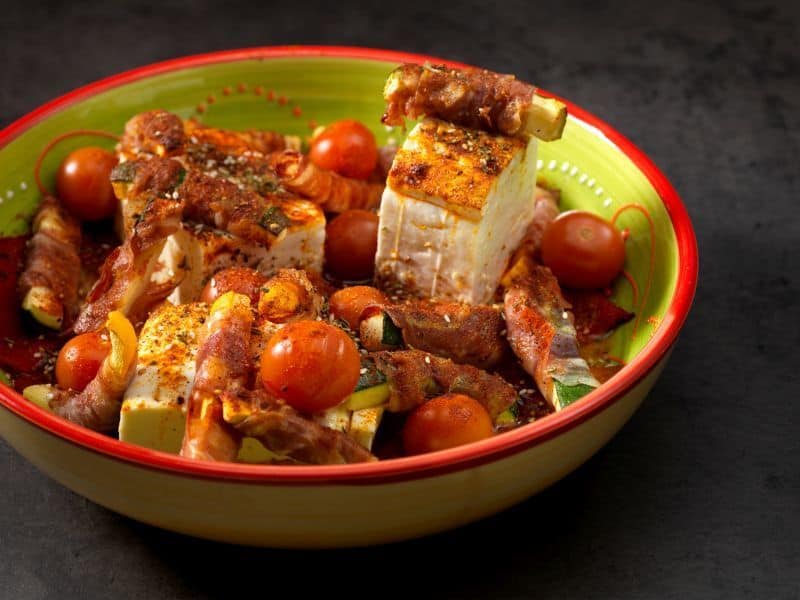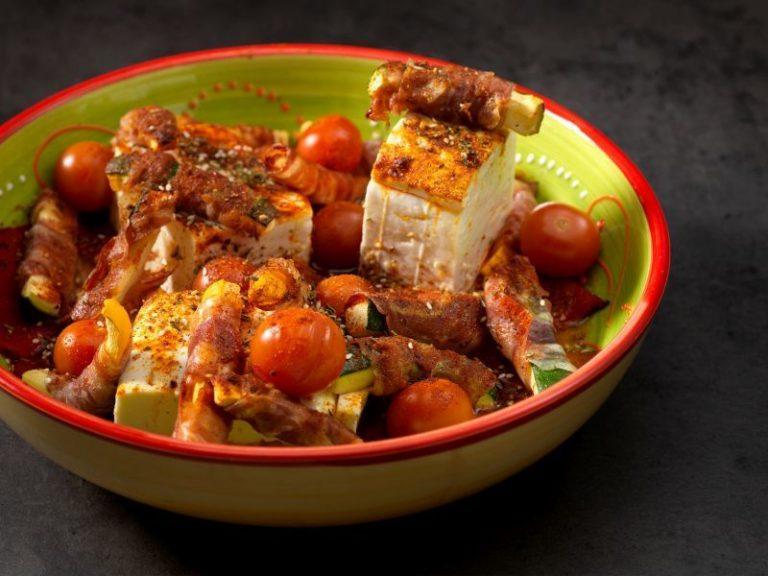 Roast the peppers, peel and place in an oven dish.
Cut the courgettes into batons and wrap with the pancetta.
Cut the feta into 3 pieces and divide on the bell pepper in the baking dish.
Divide the courgette batons over the dish and place the cherry tomatoes between them.
Season the dish with olive oil and sprinkle with Verstegen Middle East – Chermoula.
Place in an oven at 190 degrees for 20 minutes.
Sprinkle generously Verstegen Spicemix del Mondo Za'atar. Serve with Turkish bread.