Surprise your loved one with a delicious stack of fluffy cinnamon pancakes! This is of course possible on any day of the week, but it is extra special on a public holiday. Delicious with fresh fruit, such as banana and blueberries.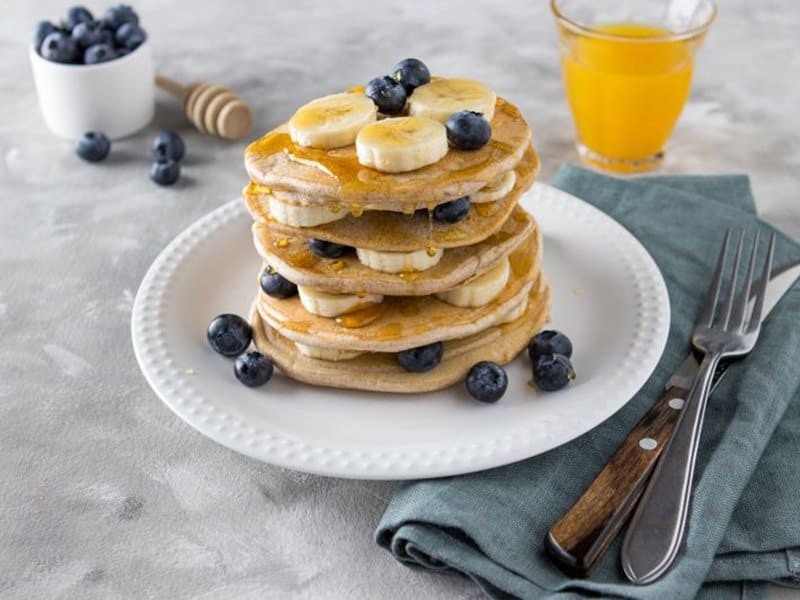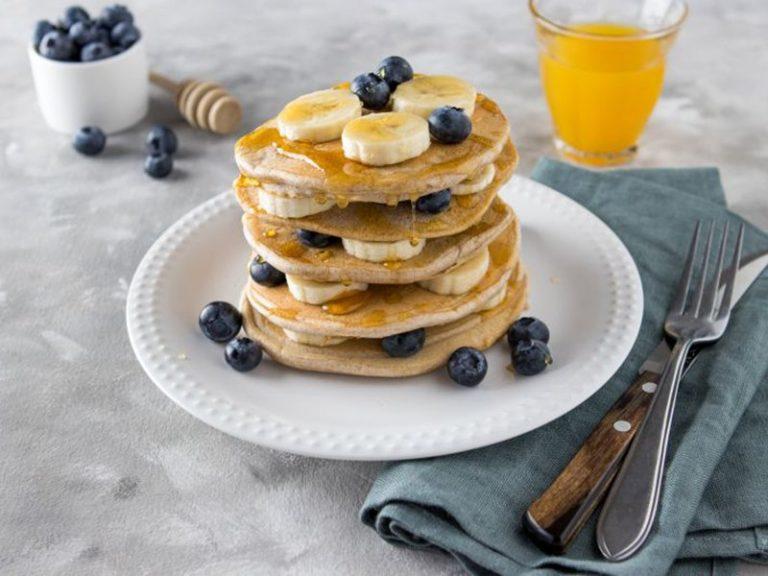 1 Banana
50 g Blueberries
85 g Flour
2 Eggs
100 ml Milk
1 Tbsp Cinnamon
1 Tbsp sugar
5 g Butter
Syrup or honey, to taste
Divide the eggs into two bowls. Using a whisk, beat the egg yolks (yolks) with the flour, Cinnamon and milk to a smooth batter. Then beat the egg white with the sugar until stiff with a mixer (Tip: It is beaten stiff if nothing falls out when the bowl is turned over).
Heat the pan with the butter over medium heat. Gently fold the beaten egg whites into the pancake batter until smooth, fluffy.
Spoon a spoonful of batter into the pan with a soup spoon and spread a little to a ⌀10 cm pancake. Flip the mini cinnamon pancake when small air bubbles form.
Meanwhile cut the banana into slices. Stack the pancakes, with the banana and blueberries in between. Serve with syrup or honey to taste.