Fresh Chioggia Beet Salad with Hummus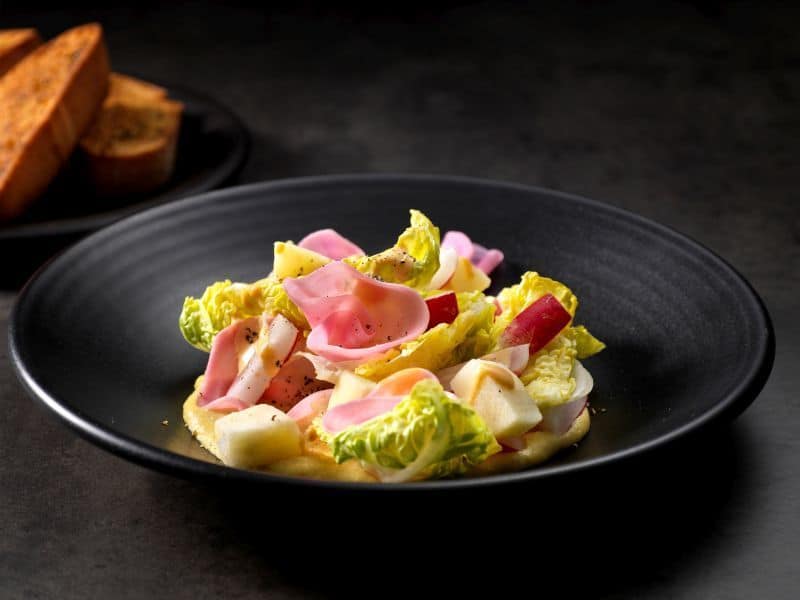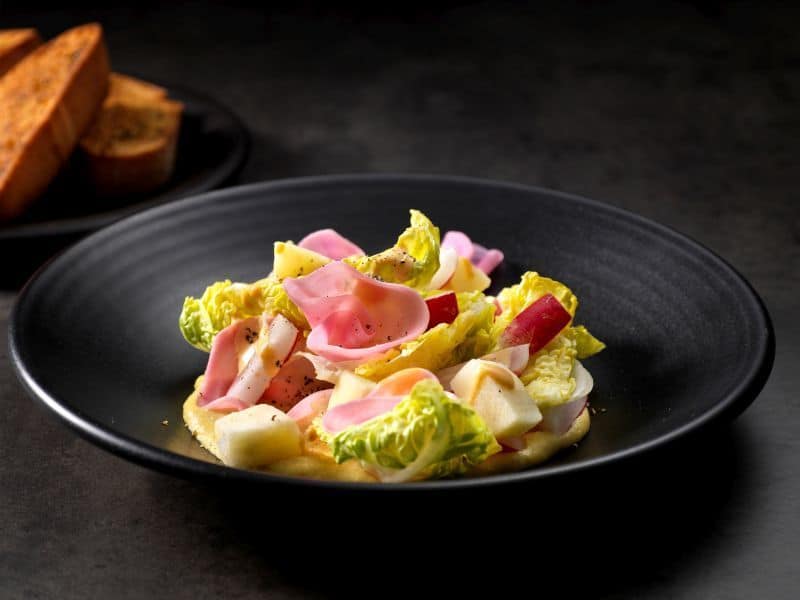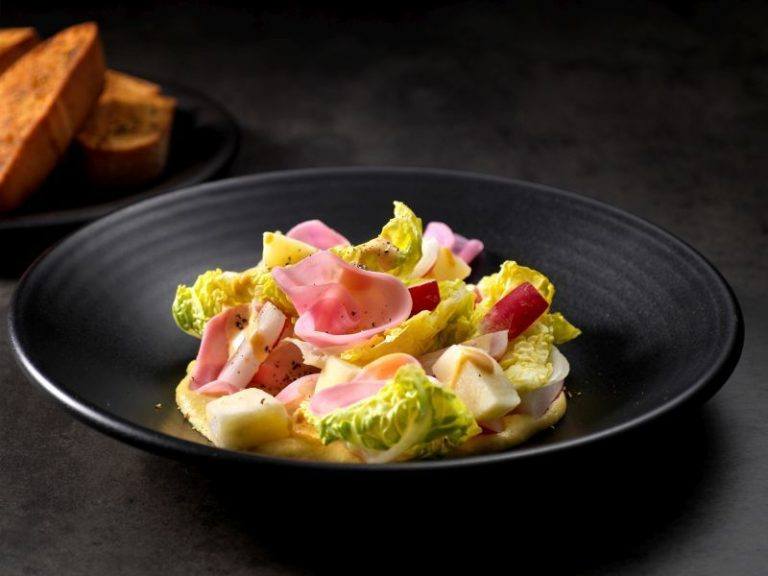 50 g Hummus
6 Radishes
1 Chioggia Beet
1/2 Apple
1 Little Gem
50ml Apple cider vinegar
Mayonnaise
Verstegen Middle East – Gamsa Medina
Verstegen Guilt Free Curry Ketchup
Season the hummus with the Verstegen Middle East – Gamsa Medina and salt to taste.
Thinly slice the chioggia beet and marinate in the vinegar.
Cut the radish into wedges and dice the apple.
Mix the mayonnaise with the Verstegen Guilt Free Curry Ketchup.
Build the salad with the hummus, little gem leaves chopped vegetables and mayonnaise.