Game Stew with Black Beans and Dark Beer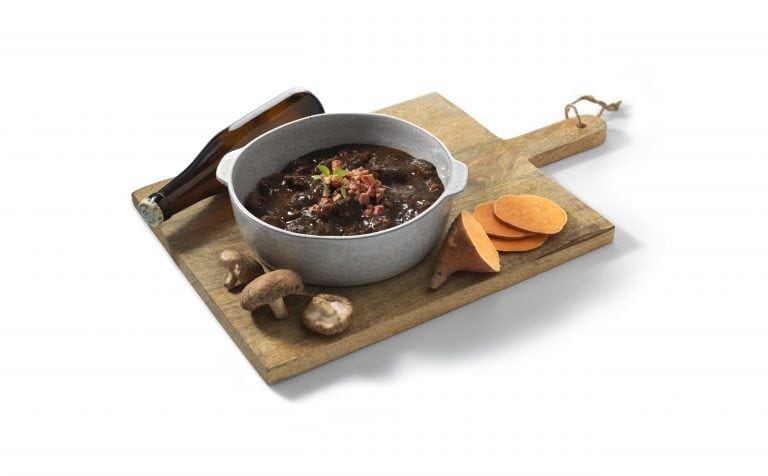 1 tub Classic Black Bean
80 g Spice Mix for Game
80 g Bond DS Pure
4 kg of game (cubed)
500 g bacon cubes
2 bottles of beer (dark)
Season the cubed game with the Spice Mix for Game and the Bond DS.
Mix the game with the Classic Black Bean Sauce and the beer.
Vacuum seal the game and cook sous-vide on 100% steam for 4 hours at 85 ºC. Allow the meat to cool.
Serve the game stew with black beans and brown beer in an oven dish and decorate it with the lean bacon cubes.