Served with pan fried ratatouille and potato wedges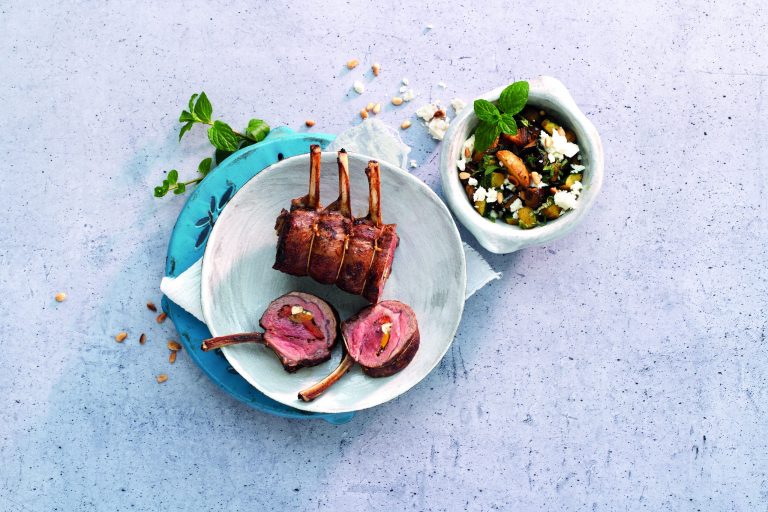 1 Rack of lamb
Feta – crumbled
Roasted peppers
Verstegen herbs de provence
Verstegen sea salt
or Verstegen spicemix Dordogne
Verstegen World Grill Greek Passion
Ratatouille
100 g Courgettes – sliced
100 g Aurbergine – sliced
100 g Potato wedges
Olive oil
Verstegen Spicemix del Mondo Sirtaki
Cut 2 lines down the lamb rack.
Season the pockets in the lamb with the Herbs de Provence and Spicemix Dordogne.
Stuff with peppers and feta.
Tie up nicely and brush the outside with World Grill Greek Passion.
Roast at 180°C until cooked through.
Ratatouille
Fry everything separately and then pat dry.
Mix everything together and season with Spicemix del Mondo Sirtaki
Finish with optional mint, feta cheese, and pine nuts.
You can also add another twist by topping with sun-dried tomatoes.