Honey Mustard Turkey and Bacon Dogs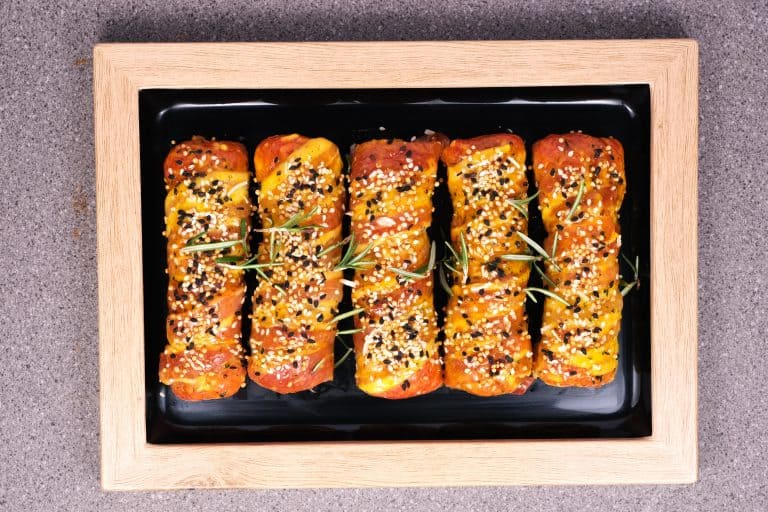 1kg Turkey mince
50g Mix for Hamburger Complete PURE
Sliceable Honey Mustard
10 Rashers streaky bacon
250g World Grill Honey Mustard
Decoration Blend Dijon
Combine the turkey mince and the Mix for Hamburger Complete PURE and divide into 10, roll into sausages and flatten out slightly.
Cut the Sliceable Honey Mustard into 10 equal sticks and encase in the turkey mix and wrap in the bacon.
Brush with the World Grill Honey Mustard and garnish with the Decoration Blend Dijon.