Italian Meatballs in Tomato Sauce
These Italian meatballs in tomato sauce are a delicious meal. Verstegen's renewed minced meat mixes consist of 100% natural ingredients. Now even more flavour! The pure taste of the improved recipe is entirely determined by natural ingredients.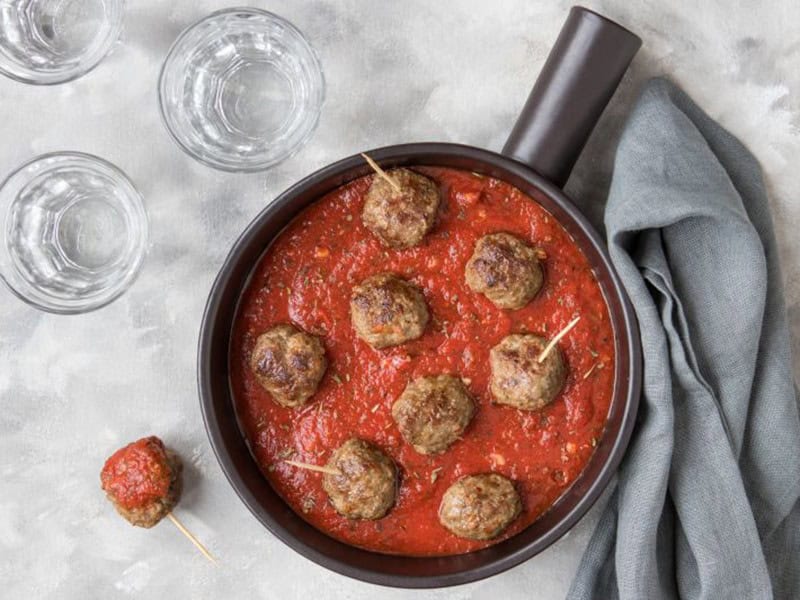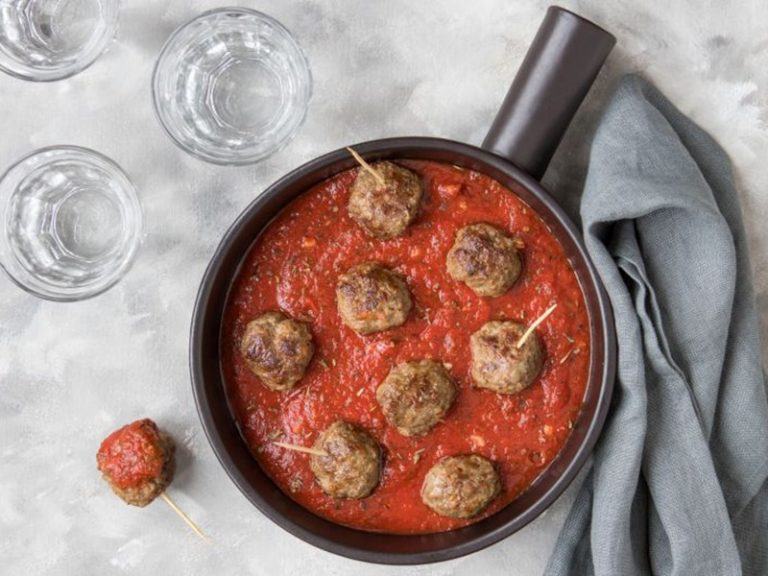 250 g Pork mince
250 g Beef mince
1 Egg
1/2 White onion, sliced
500 g Tinned tomatoes
1 Clove of garlic
1 Bag of Mix for Minced Meat – Italian
2 Tbsp Italian herbs
3 Tbsp olive oil
Salt and pepper, to taste
Finely chop the garlic.
Mix the half-and-half minced meat with the egg and the Mix for Minced Meat – Italian and combine well. Roll into balls of about 20 grams.
Heat 2 tbsp olive oil in a frying pan and fry the meatballs for about 8 to 10 minutes on medium heat until golden brown.
Meanwhile, heat 1 tbsp olive oil in a saucepan. Sauté the garlic and onion, add the tinned tomatoes and Italian herbs. Add salt and pepper to taste. Let it simmer on low heat for about 3 to 5 minutes.
Serve the fried meatballs in the tomato sauce with your favourite pasta and grated cheese.