Kumar's Thai Red Curry with Tiger Prawns
The combination of lemongrass, gula djawa (palm sugar) and fish sauce gives this Thai curry a fresh, sweet flavour.
The curry is colourful and fiery thanks to the addition of red chilli peppers and is delicious with tiger prawns, fish, chicken or beef.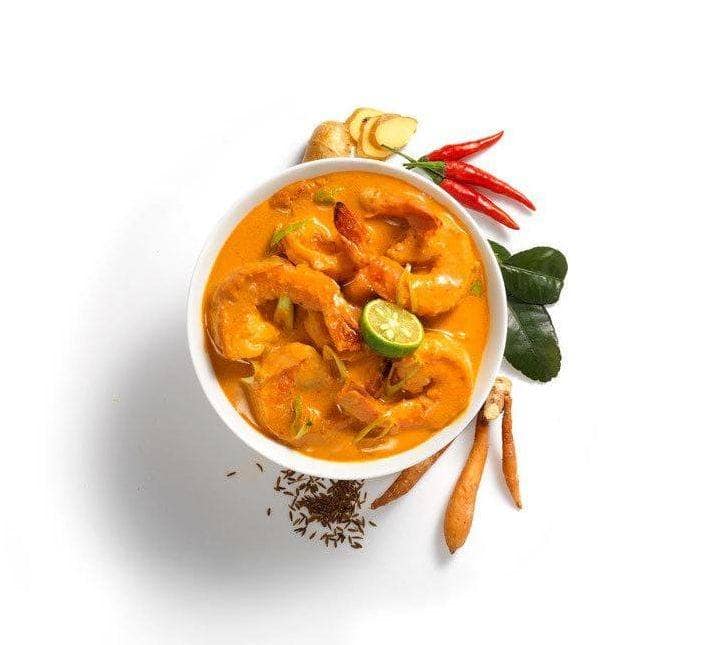 1000g Fresh tiger prawns (cleaned & de-veined)
500g Kumar's Red Curry paste
50g Vegetable oil
75g Water
Stir fry the prawns in the oil.
Add the Red Curry paste and the water and simmer gently over a low heat until cooked to taste.
Tips
Try replacing the prawns with fish, meat or tofu and perhaps add some potato, finely chopped spring
onions or Thai basil.