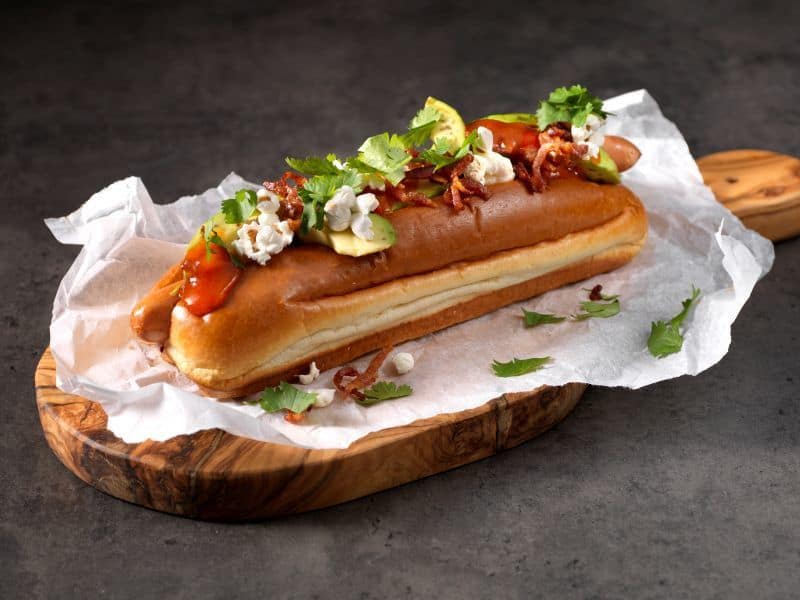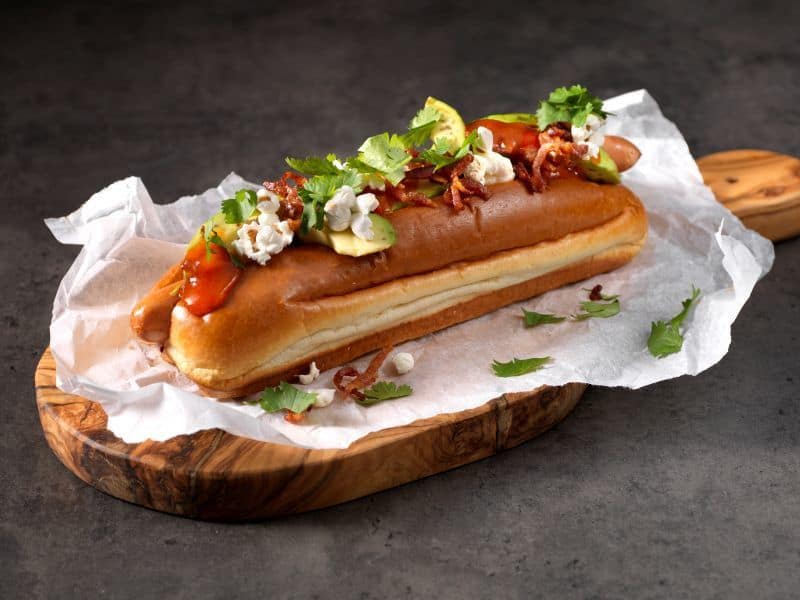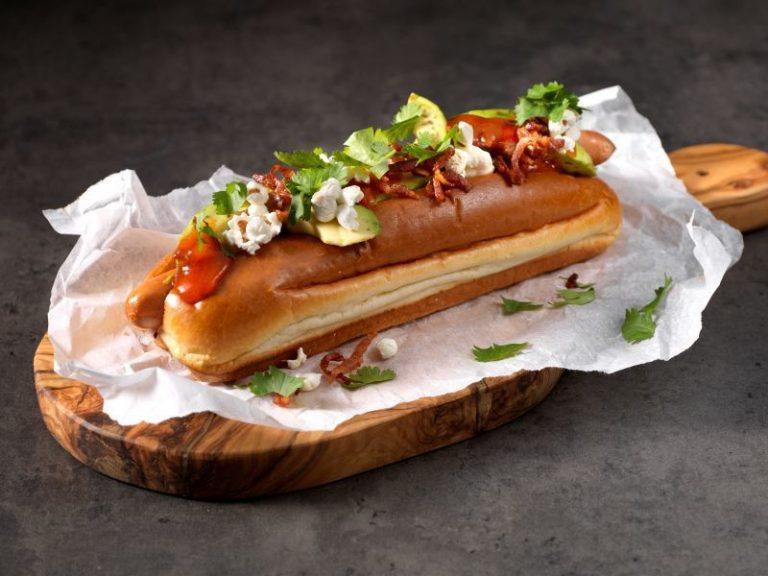 4 Brioche buns
80 g Sliced ​​red cabbage
4 Frankfurters
1 Avocado
40 g Popcorn
20 g Coriander
40 g Fried bacon
Verstegen Guilt Free Salsa Tex-Mex
Bake the rolls and cut along the length from the top.
Roast the corn to popcorn.
Halve the avocado, seed and remove the skin. Cut into wedges and grill in a pan.
Grill the frankfurter sausage.
Divide the red cabbage in the brioche bun.
Place the frankfurter and the grilled avocado on top.
Garnish with the Verstegen Guilt Free Salsa Tex-Mex.
Finish with the popcorn, coriander and fried bacon. Optional extra, top with crispy onions.