Mexican Tortilla Muffins with Minced Beef, Corn and Avocado
A tortilla with a twist. These Mexican tortilla muffins with minced meat, corn, bell pepper and grated cheese are delicious and great for kids. Serve with the avocado dip.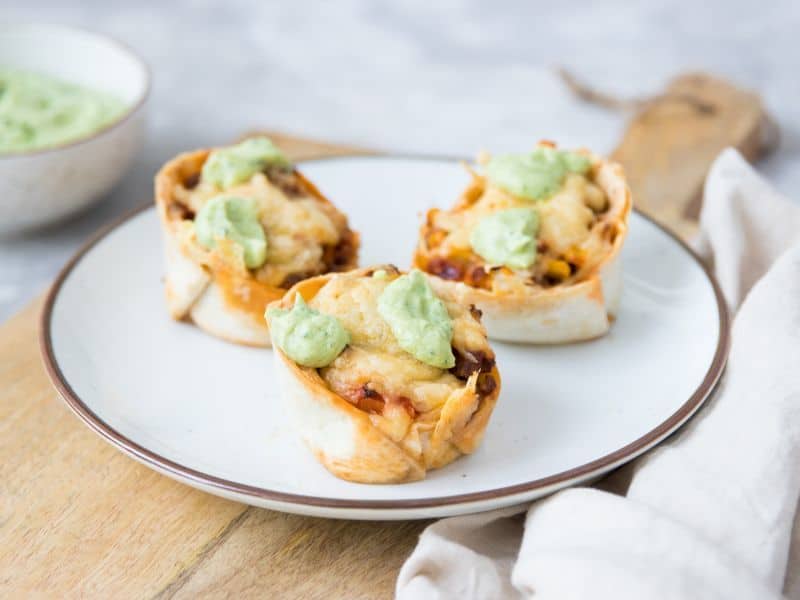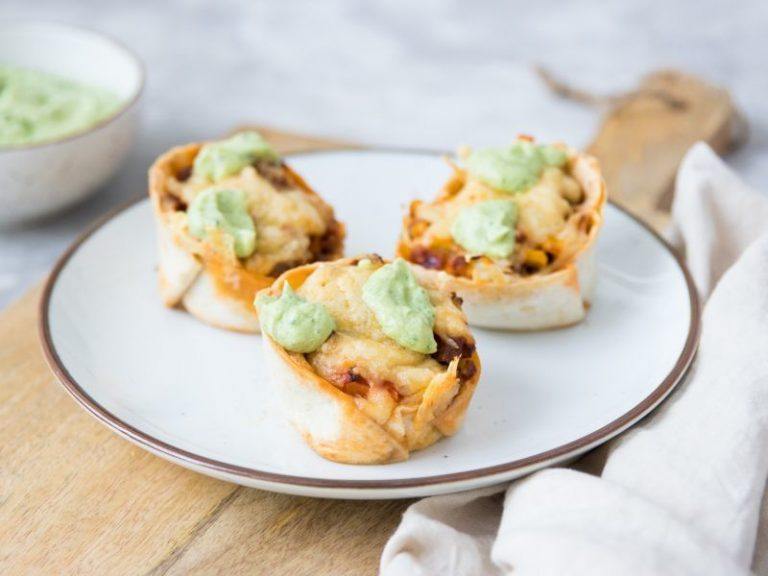 For the tortilla muffin:
4 Large tortilla wraps
300 g Minced beef
1 Green pepper
1 Can of corn 150 g
250 g Tinned tomatoes
100 g Grated cheese
1 Red onion
1 Bag of Mix for Minced Meat – Mexican
2 Tbsp olive oil
For the avocado dip:
1 Avocado
2 Tbsp sour cream
2 Tsp Coriander
Salt, to taste
Preheat the oven to 180 degrees. Cut out the tortilla wraps with a cutter, about 3 to 4 per wrap.
Cut the bell pepper into cubes. Drain the corn. Finely chop the red onion.
Heat the olive oil in a frying pan and fry the onion. Add the ground beef and Mix for Minced Meat – Mexican. Fry the minced meat. Add the bell pepper, corn and tinned tomatoes and simmer for 3 minutes on low heat.
Place a small tortilla to line the muffin tin. Repeat the process. Divide the minced meat mixture into the tortilla molds. Garnish with the grated cheese and bake in the preheated oven for 15 to 20 minutes.
In the meantime, halve the avocado, remove the stone and mash it together with the sour cream and Coriander in a small bowl.
Serve the Mexican tortilla muffins with the avocado dip.