Middle Eastern Satay Skewers with Cauliflower and Mushrooms
With this recipe you can make a delicious satay skewer in a Middle Eastern style. Delicious with the roasted cauliflower and mushrooms.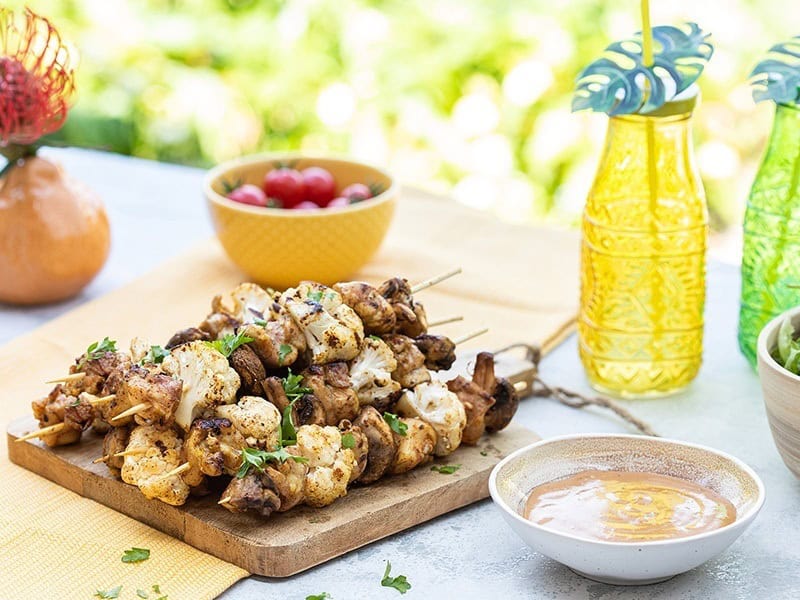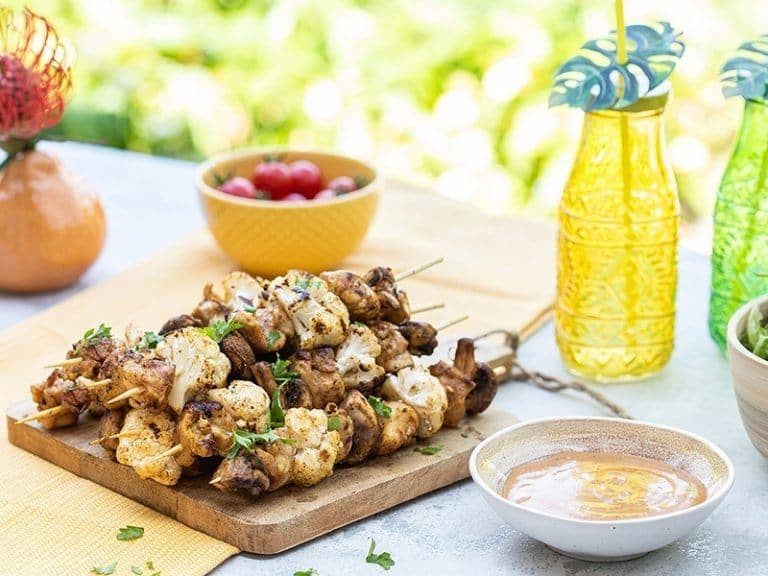 380 g Chicken thigh fillet
2 Tbsp Ras El Hanout
250 g Mushrooms
1 Small cauliflower
Salt, to taste
Optional: Satay sauce, Yoghurt Garlic
Cut the cauliflower into small florets and clean the mushrooms. Cut the chicken thigh fillet into cubes.
In a bowl, mix the chicken cubes, cauliflower and mushrooms with the Ras El Hanout. Let this marinate for half an hour.
Alternately baste the chicken cubes, cauliflower and mushrooms on the skewers.
Light the barbecue. Place the skewers on direct fire on the BBQ and grill for about 15 minutes until cooked.
Serve with Satay Sauce or Yoghurt Garlic Sauce on the side.