Mini Italian Sausage Rolls
Tasty Italian sausage rolls. Delicious snack.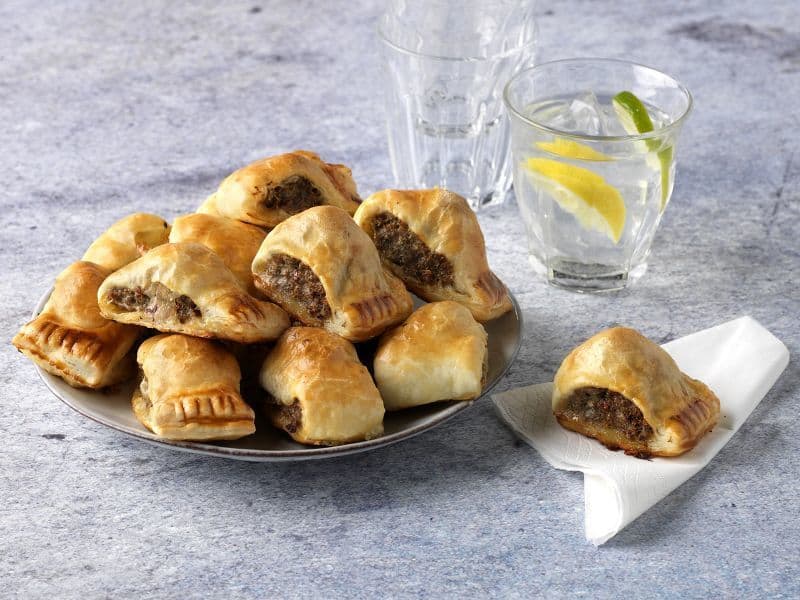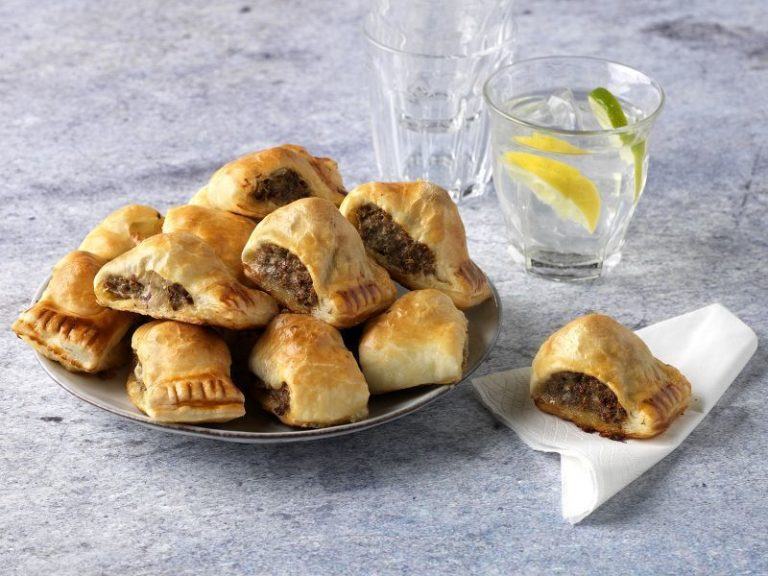 500 g Pork mince
1 Roll of fresh puff pastry (or 8 slices of frozen puff pastry)
1 Egg
1 Tomato
1 Bag of mini mozzarella balls each 150 g
1 Sachet Spice Mix for Minced Meat – Italian 
Preheat the oven to 200 degrees. Beat 1 egg in a bowl. Cut the tomato into small, fine pieces.
Mix the pork mince in a bowl with the Spice Mix for Minced Meat – Italian. Add half of the egg and tomato and combine the minced meat well.
Roll out the puff pastry and cut it in half lengthwise. Divide the minced meat between the puff pastry.  Divide the mini mozzarella balls between the minced meat, so that each mini sausage roll has a ball of mozzarella.
Fold the empty puff pastry side over the pork mince so you get two long rolls. Press the edges closed with a fork. Cut each roll into 8 pieces of the same size, always cutting the roll in half.
Place all 16 mini sausage rolls on a baking tray lined with parchment paper. Brush with the remaining beaten egg. Bake in a preheated oven for about 15 to 20 minutes.
Finish with freshly ground salt & pepper.