Oriental Black Pepper Chicken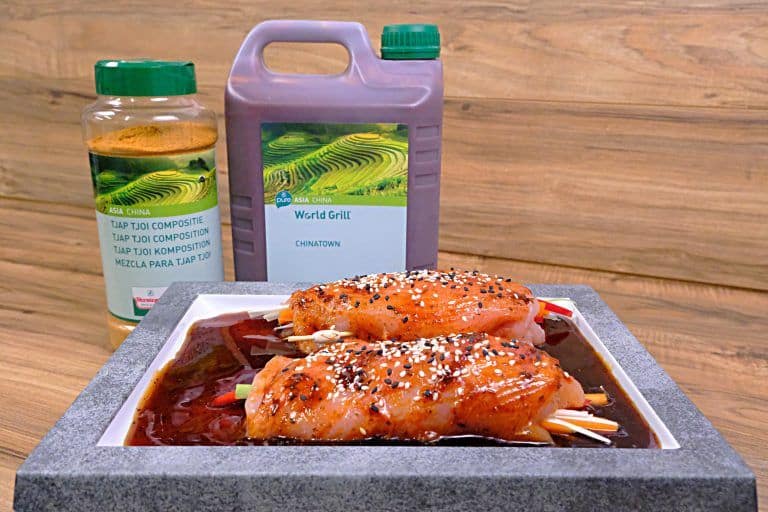 Chicken Fillets
Carrot (strips)
Spring Onion (strips)
Peppers (strips)
Tjap Tjoi Composition
World Grill Chinatown PURE
Asian Black Pepper Sauce
Sesame Seeds
Black Sesame Seeds
Butterfly the chicken fillets and season with Tjap Tjoi Composition.
Lay strips of carrot, pepper & spring onion on the seasoned chicken and wrap up.
Secure with a skewer and brush with World Grill Chinatown PURE and top with the Sesame Seeds.
Sit on a bed of the Asian Black Pepper Sauce.
Oven cook at 170°c Gas mark 3-4 for 15-20 minutes or until cooked through.