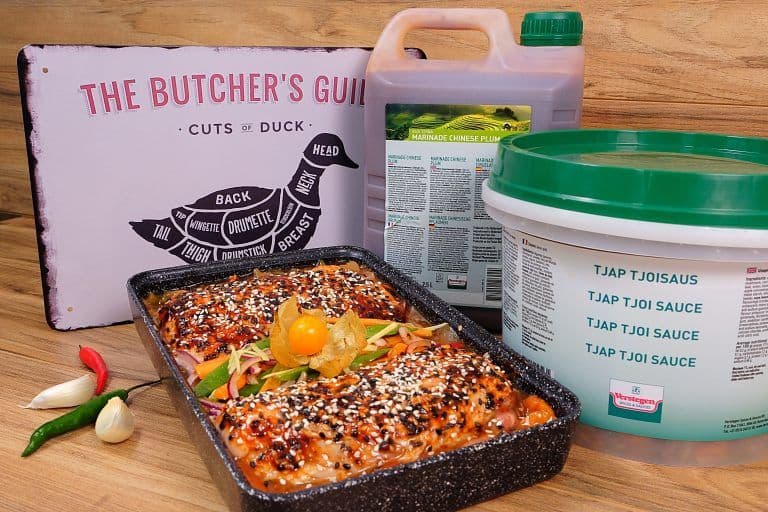 Duck Breasts (diamond scored)
Chinese Plum Marinade
World Grill Chinatown
Tjap Tjoi Sauce
Sesame Seeds
Black Sesame Seeds
Marinate the duck breasts in the Chinese Plum Marinade as per the usage rate, under vacuum overnight.
Remove from the bag and pat dry the fat side.
Brush with World Grill Chinatown, top with Sesame Seeds and sit on a bed of Tjap Tjoi Sauce.
Cook at 180°c gas mark 4 for 15-20 minutes.
Let sit for 10 minutes and carve.
Works well with chicken fillets also.