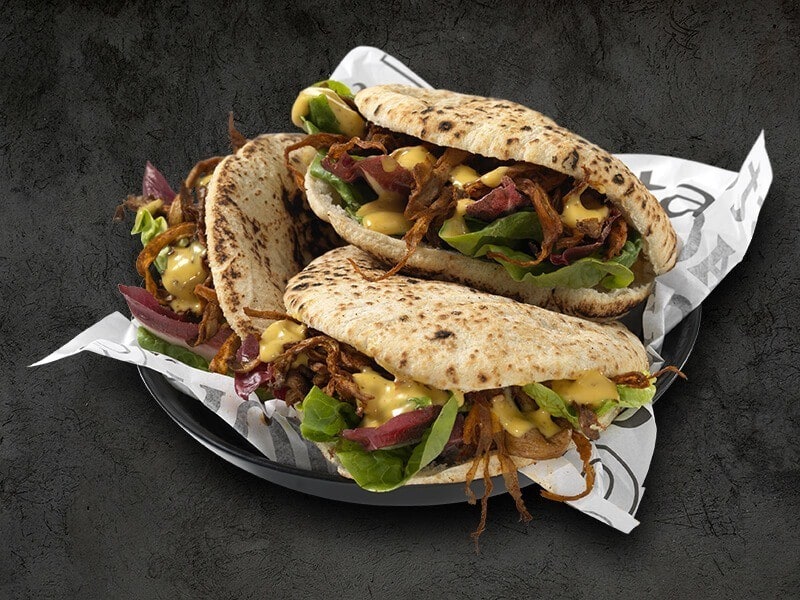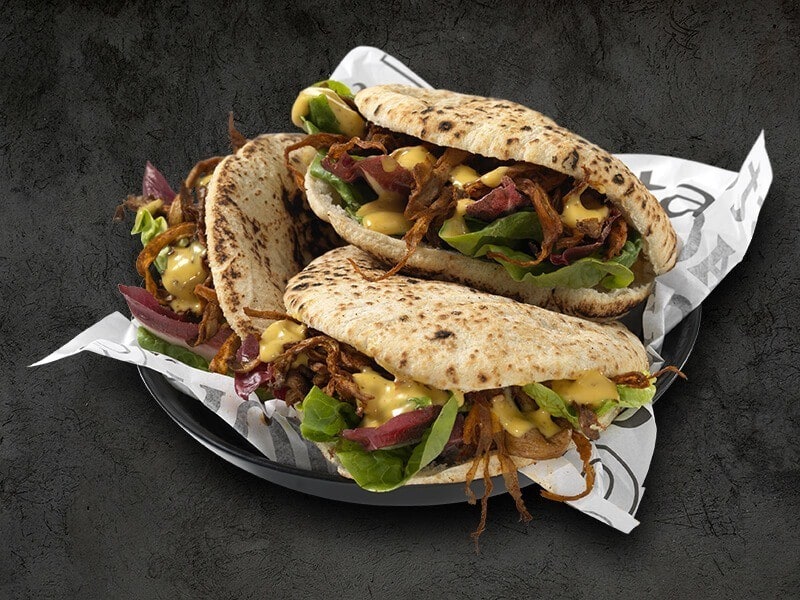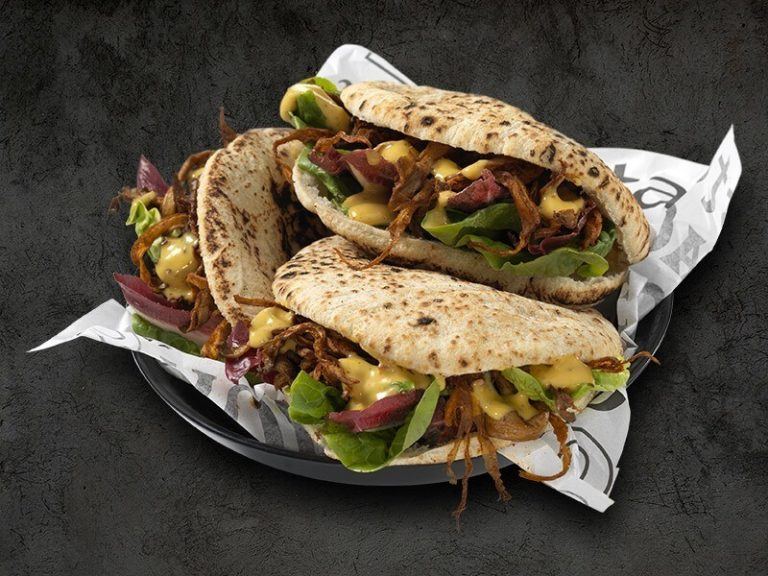 Pita breads
Oyster mushrooms
Verstegen Middle East Chermoula
Little gem lettuce
Red chicory
Classic Honey Mustard Sauce
Pull the oyster mushrooms apart, drizzle with olive oil and season with the Middle East Chermoula .
Bake for ± 20 minutes at 120 ºC in the convection oven.
Heat the pitas and fill with the little gem, the red chicory and the "pulled mushrooms".
Finish the dish with the Classic Honey Mustard sauce