Quesadillas with a Mexican touch! Tasty stuffed garden herb minced meat, bell pepper, red onion and tomato. These 'filled wraps' can simply be baked in the pan yourself, as an easy filled snack in between or as a lunch dish. Verstegen's renewed minced meat mixes consist of 100% natural ingredients. Now with even more flavour! The pure taste of the improved recipe is entirely determined by the natural ingredients.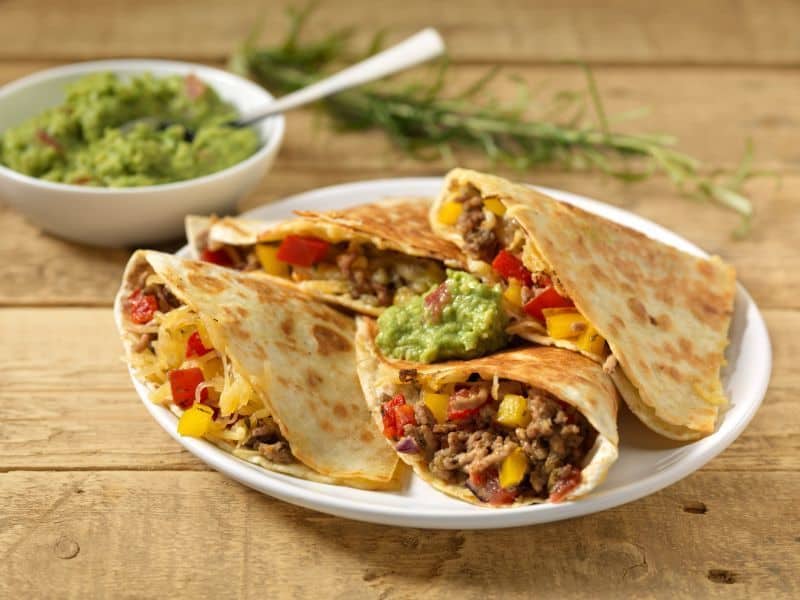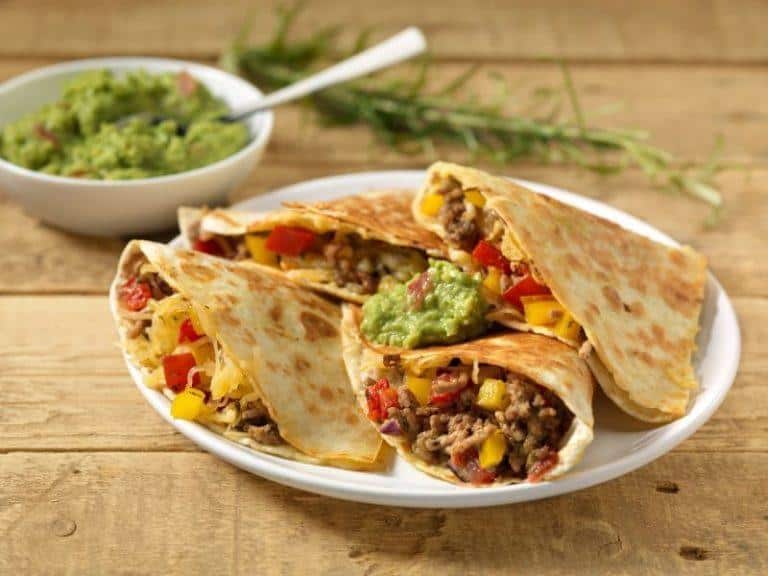 500 g Minced Beef
1 Red pepper
1 Yellow pepper
2 Tomatoes
8 Tortillas
1 Red onion
200 g Grated cheese
1 Bag Mix for Minced Meat – Mexican
2 Tbsp olive oil
Yoghurt & Garlic sauce
Mix the beef with the Mix for Minced Meat – Mexican.
Cut the peppers and red onion into small cubes. Then also cut the tomatoes into small cubes and store them separately.
In a pan fry the minced meat with 2 tbsp olive oil. Fry the bell pepper and onion for 3 minutes with the minced meat and add the tomatoes in the last minute.
Cut the tortillas in half. Heat 1 tsp oil in a frying pan and fry the quesadillas one by one in a frying pan over medium heat. Divide the ground beef mixture and grated cheese between the tortilla halves and fold.
Continue to bake the quesadillas until the cheese has melted and the quesadilla is nicely browned on both sides.
Serve immediately with guacamole or Yoghurt & Garlic Sauce.