Salad with Spicy Chicken, Avocado, Corn and Tomato
A fresh salad with spicy chicken breast, avocado, corn, tomato and lettuce. Delicious as a meal or salad with barbecued meats.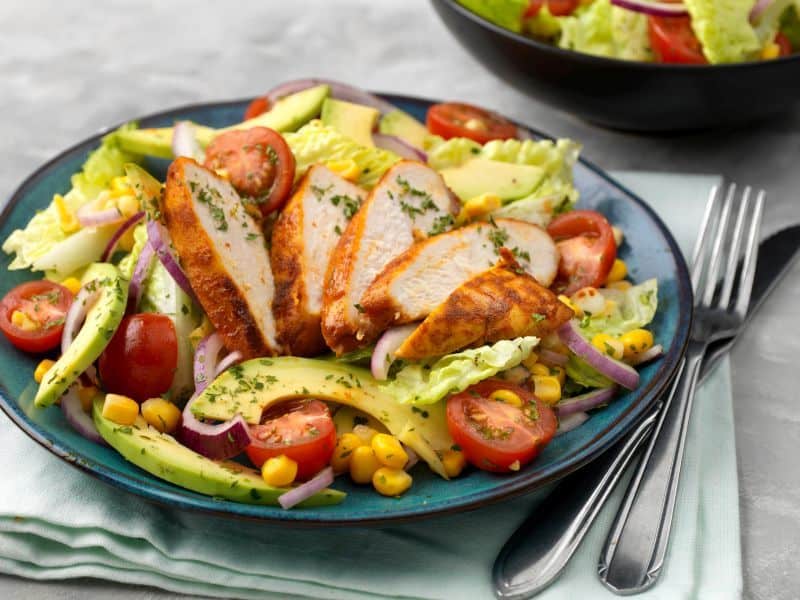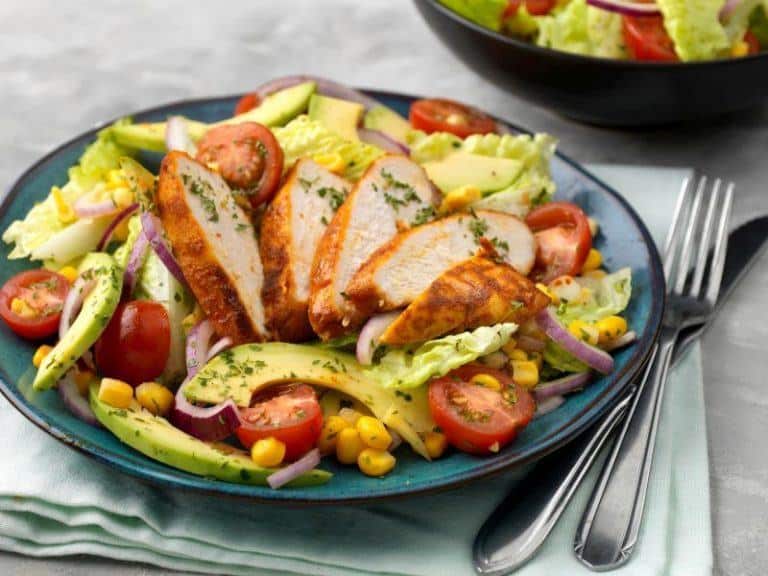 1 kg Chicken fillet
1 Romaine lettuce
2 Avocados
250 g Cherry tomatoes
1 Red onion
1 Can of corn of 150 g
1 Bag of Mix for Chicken – Spicy garlic
1 to 2 Tbsp Parsley
3 Tbsp olive oil
2 Tbsp extra olive oil virgin
Salt and Pepper, to taste
Cut the romaine lettuce into chunks, the avocados into thin strips and the red onion into half rings. Halve the cherry tomatoes. Drain the corn.
Mix the chicken breast with 3 tbsp olive oil and Mix for Chicken – Spicy garlic.
Heat a pan and fry the chicken fillets in about 12 to 15 minutes until golden brown.
In a bowl, mix the romaine lettuce with the avocados, cherry tomatoes, red onion, corn, Parsley and 2 tbsp extra virgin olive oil. Add the chicken fillet to the salad and serve immediately.