Smoked Duck Breast Sandwich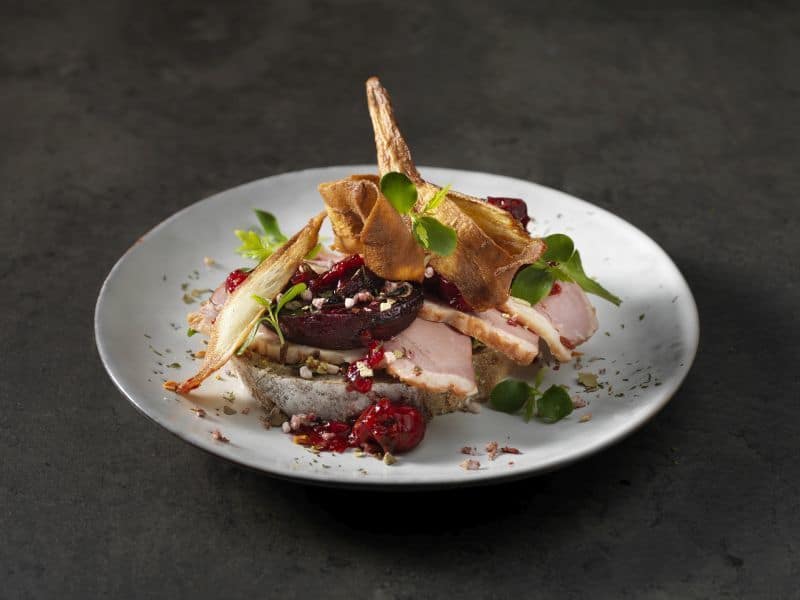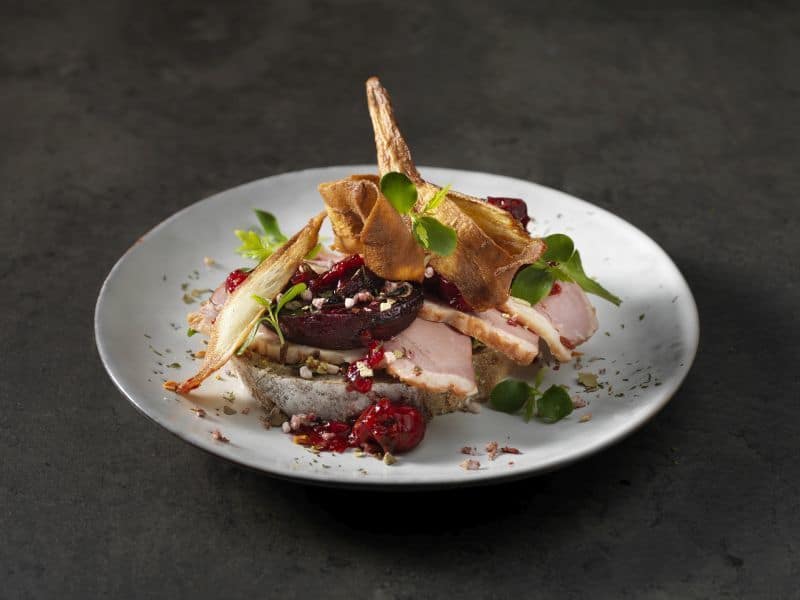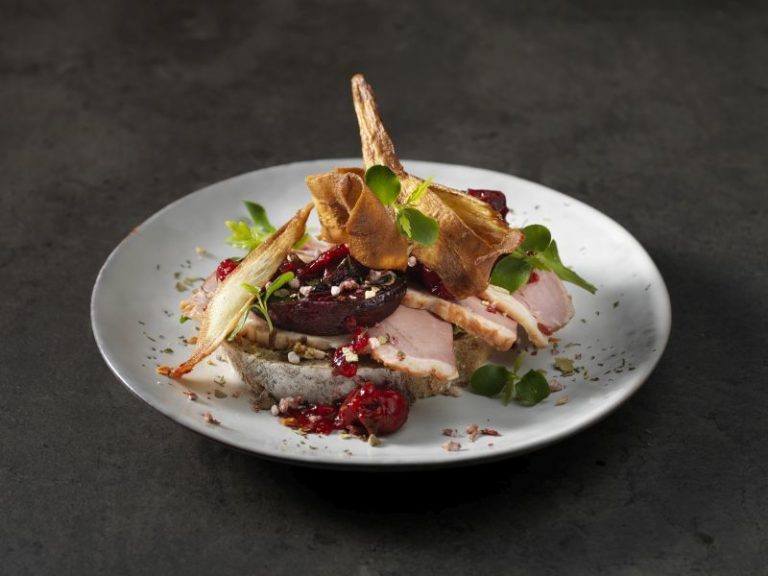 1 Thick cut brown bread
1/2 Parsnip
1 tsp Coarse mustard
Rocket
1 Beetroot
Slices of smoked duck breast
Affilia cress
Verstegen Spicemix del Mondo – Nordic
For cranberry compote:
150 g Cranberries
50 g Sugar
1 Orange (zest + juice)
Peel the parsnips and fry chips.
Cut the beetroot into wedges, drizzle with olive oil and roast in the oven for 20 minutes at 200 degrees.
Brush the bread with the coarse mustard.
Place the cress on the bread topped with slices of smoked duck breast.
Garnish with the cranberry compote, wedges of roasted beetroot, parsnip chips and remaining cress.
Sprinkle to taste with the Verstegen Spicemix del Mondo – Nordic
For the cranberry compote:
Bring the cranberries sugar, orange zest and juice to the boil.
Keep stirring until the berries have burst open and it is a jelly-like substance (+/- 10 min).
Season with Verstegen Spicemix del Mondo – Nordic