South American Beef Tacos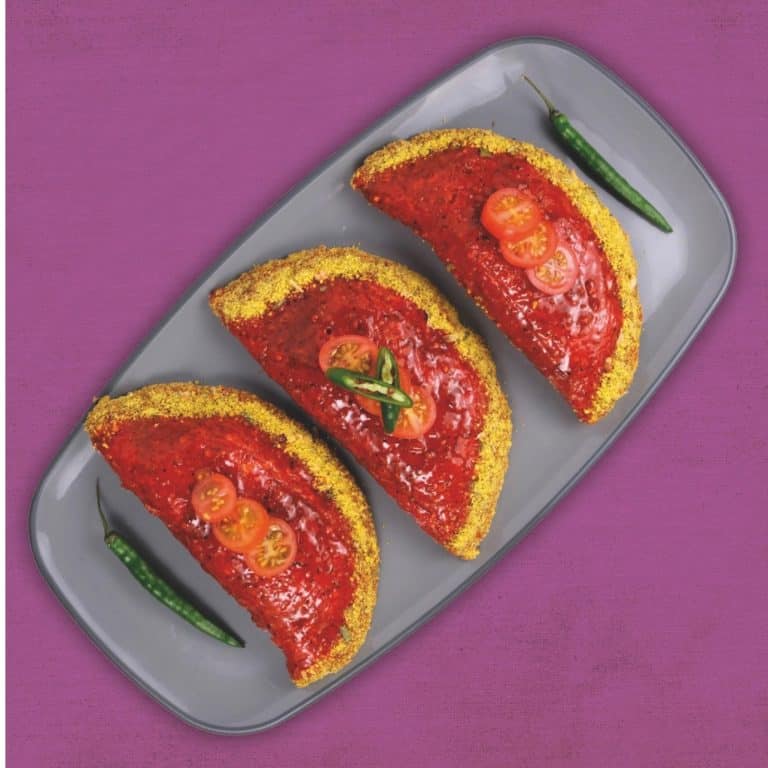 1kg Beef Mince
50g Mix for Hamburger Complete PURE
250g Sliceable Chimichurri Sauce
50g Dehydrated Paprika Flakes (red)
Fantasy Breadcrumbs Yellow
World Grill Mexican Madness
Green Chillies
Cherry tomatoes (sliced)
Combine the Beef Mince with the Mix for Hamburger Complete PURE and divide into 6 balls.
Flatten each ball until they reach size of a side plate, cut the Sliceable Chimichurri Sauce into 6 and place a piece of the sauce in the centre of each piece of flattened out beef mix.
Fold over one half of the beef to create a half moon shape, brush with the World Grill Mexican Madness and edge the curved side with Fantasy Breadcrumbs Yellow.