Spanish Chicken with Honey & Mustard Sauce
If you enjoy using Verstegen Micro Sauces, why not try using them as a cooking sauce?
Using store cupboard ingredients and bits and bobs from the fridge, amazing and interesting dishes can be created using Verstegen's Steak Night selection sauces.
Get creative and discover new dishes and flavour combinations. Here we use Honey and Mustard sauce with chicken, chorizo, red pepper and butter beans.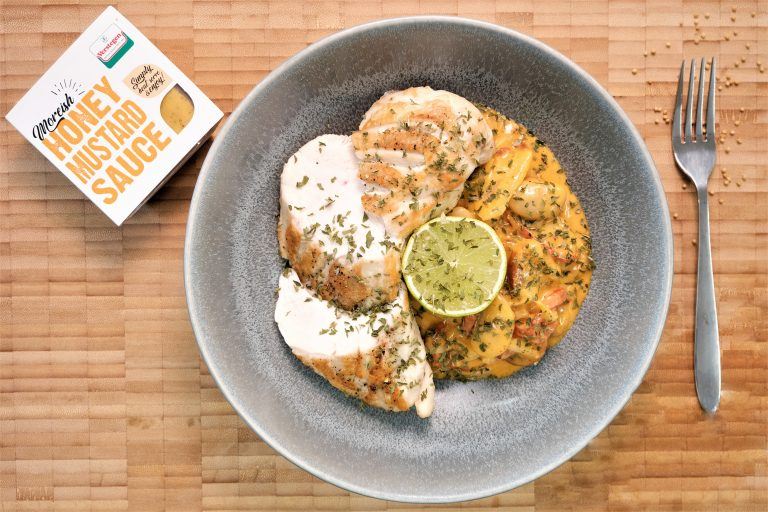 4 Chicken Supremes
2x 80ml Verstegen Honey and Mustard Sauce
1 Jar Roasted Red Peppers (sliced)
1 Tin Butter Beans
½ Medium Onion (sliced)
½ Chorizo Sausage (sliced)
Garnish:
Verstegen Dried Parsley
Trim the chicken and slash the skin, season with Salt and Pepper.
Pan fry the chicken skin side down until golden, transfer to a tray and finish in the oven until cooked through.
In the pan that the chicken was seared in add the sliced onion and fry in the residual fat from the chicken.
Add the chorizo followed by the peppers and butter beans and gently cook.
Add the 2x80ml Verstegen Honey and Mustard Sauces, simmer for 2 minutes and serve alongside the cooked chicken.