Served with a spiralised vegetable salad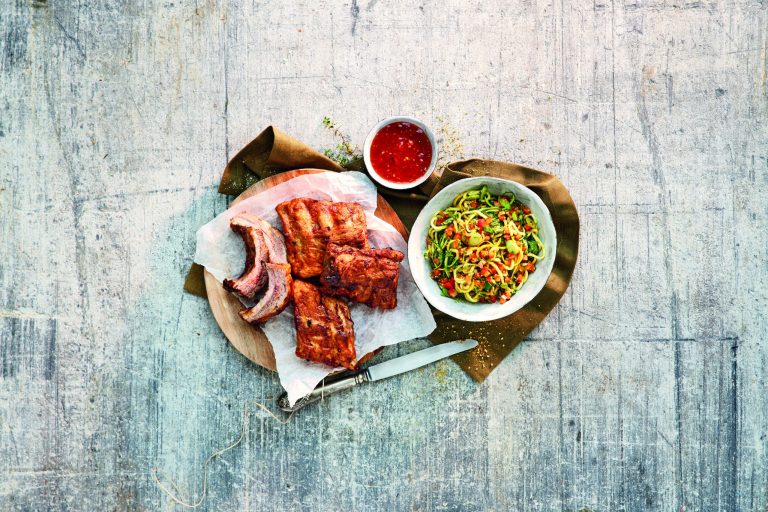 Spareribs
Verstegen Grill Spices
Verstegen Marinade Sparerib
Spiralised vegetable salad
100 g Spiralised vegetables ( yellow courgette/green courgette/carrot/celeriac etc.)
Verstegen Sesame Seeds
Verstegen Fruit Pepper Orange
Verstegen Sea Salt
Mild white wine vinegar
Recipe per kg of ribs
Sprinkle with 15g of Verstegen Grill Spices with salt, and rub in well.
Add 150g Sparerib Marinade and allow to marinate
It is possible to pre-cook these and vacuum them.
Cook wrapped in foil, long and slow in the oven at 130-140°C until tender.
Vegetable Salad
Season the vegetables with salt and allow to rest for 30 minutes.
Rinse and pat dry. Flavour with Verstegen Sesame Seeds & Salt, Fruit Pepper Orange, olive oil and mild white wine vinegar .
Finish with spring onions, peppers, or chopped tomatoes.
Spiralised vegetable salads are easily made and look really appealing.  They're also a refreshing & healthy alternative to pasta, rice and potato salads.
Sales tip: Offer some Guilt free piri piri sauce, or some Guilt Free tomato ketchup