Making your own speculaas is very easy! With this recipe you can make about 20 gingerbread cookies with a cookie board. Great to make in the winter months.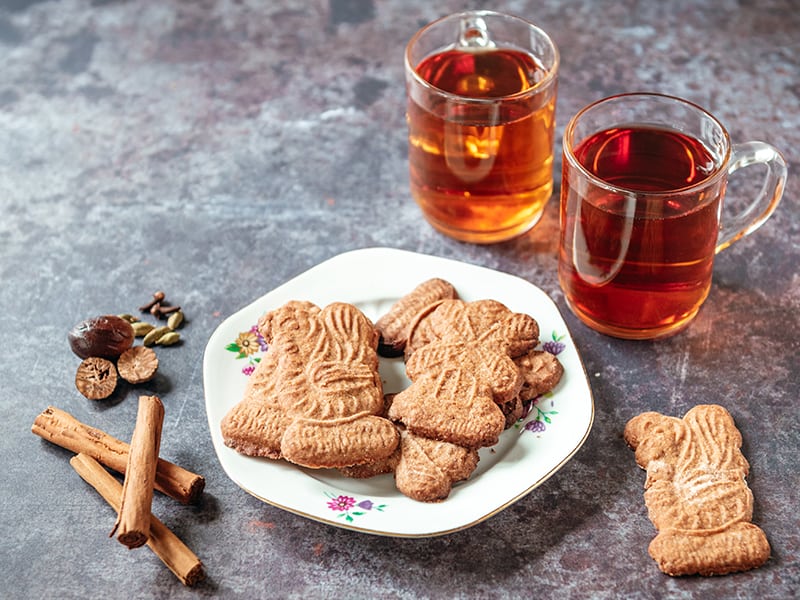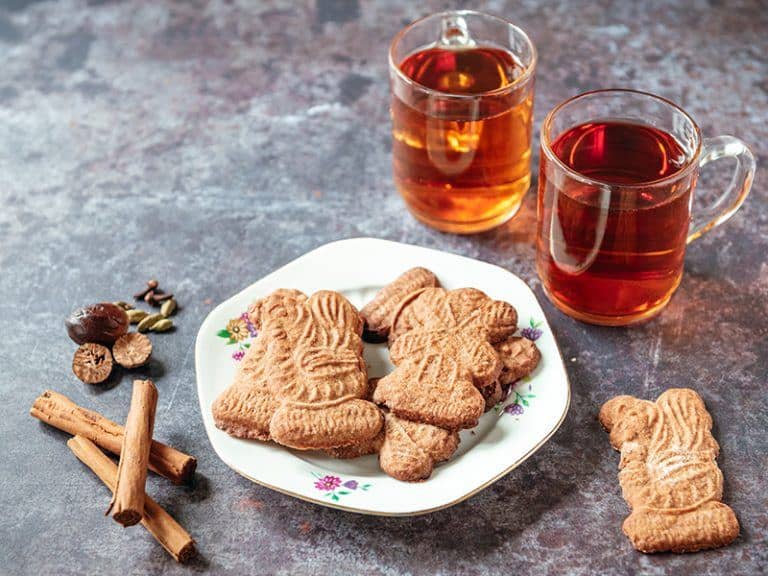 100 g Flour
50 g Brown caster sugar
50 g Butter (unsalted)
1 tbsp Milk
1 tbsp Spice mix for Speculaas
1 tsp Allspice ground
1 tsp Baking powder
Pinch of salt
½ tsp Black pepper
½ tsp Chilli powder
Mix all ingredients together into a nice dough ball. Wrap the dough in cling film and let it rest for at least 3 hours, preferably overnight, in the refrigerator.
Preheat the oven to 225 degrees.
Dust the speculaas board with a little flour and beat off the excess flour.
Take some of the dough and knead it briefly with your hands. Then press it into the speculaas (cookie) mold. Press it down with your fingers and dust with a little flour so that you can roll it well.
Cut off the excess dough with a sharp knife.
Turn the speculaas tray and hold it horizontally above the counter (preferably as close to the counter as possible). Then beat the speculaas out of the mold.
Repeat this until the dough is finished.
Carefully place the gingerbread cookies on a baking tray covered with baking paper and bake the cookies in the preheated oven for 6 to 8 minutes.
Variation tip:
Don't like spicy? Then omit the chili powder and / or the pepper and bake authentic Dutch speculaasjes.
Don't have a cookie mold at home? You can also roll out the dough completely with a rolling pin and bake it. Roll the dough to 0.5 cm thick and bake the speculaas whole for 10-15 minutes. After baking, break the speculaas slice into chunks.